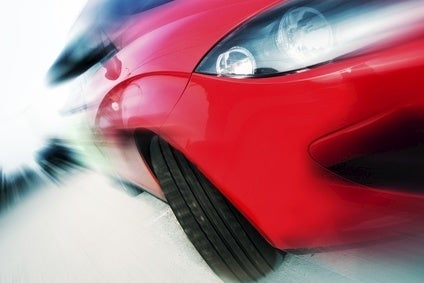 Hankook Tire is urging labelling legislation introduced by the European Union (EU) be extended to cover more sectors as the current situation is too "wishy-washy."
Present regulations mandate comparing wet braking performance, rolling resistance and external noise levels, but Hankook, which unveiled its new Laufenn tyre extension at the Frankfurt Motor Show last week, believes it should go further.
"I strongly believe the three performances covered by tyre labelling are not enough," Hankook Tire marketing director Europe, Antal Takacs, told just-auto in Frankfurt. "It is a kind of wishy-washy situation
"We do not have mileage; [for example] we should have mileage, if you can run 50,000, 60,000, 100,000km. That brings immediately value to the purchase.
"I am lobbying for mileage – we lobby through the European Tyre and Rubber Manufacturers' Association (ETRMA) and through [the] Allgemeiner Deutscher Automobil-Club (ADAC). Rolling resistance and mileage are the two performances which are immediately understood by customers."
The European Tyre & Rubber Manufacturers' Association says labelling allows buyers to "make more informed choices when purchasing tyres by considering this information along with other factors normally considered during the purchasing decision process."
However, it cautions: "Customers should be made aware actual fuel savings and road safety depend heavily on the behaviour of drivers, in particular the following: eco-driving can significantly reduce fuel consumption, the tyre pressure needs to be correct and regularly checked for optimum fuel efficiency and wet grip performance, stopping distances should always be strictly respected.
"Customers should be made aware these three criteria, although important, are not the only performance parameters."
Takacs also turned his attention to the contentious issue of tyre dumping – a situation he maintains has seen product shift to emerging markets and exacerbated by the US decision to impose severe tariffs on imported tyres.
"Five years ago in the worldwide crisis, [President] Obama decided to open up the doors for China imports, but one year ago they put a high level of levies of [up to] 95% – it means China production turning from the US towards India," said the Hankook European marketing director.
The manufacturer insisted in Frankfurt there was no cannibalisation with its new Laufenn brand as it aims to target price-conscious consumers in Europe.
The supplier unveiled its five-strong Laufenn range in Germany, but insists the addition of the products will grow the market and not take away from existing share.
"We are creating 10% additional volume [and] production begins in the coming weeks," added Takacs. "There is room [in the market].
"For Europe the market is crowded, but not for brands with a strict marketing strategy. We know who are the customers. A brand does not fall from the sky [and] a new brand does not happen every year."