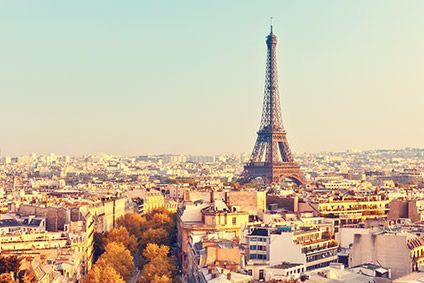 Senior French politicians have plunged directly into one of France's most intractable industrial disputes of recent times, as Renault and PSA stamper, GM&S, fights to secure its survival.
The La Souterraine operation in the Creuse region of France, only employs 277 staff, but has seized headline after headline during the past few months, with the issue coming to a head just as newly-elected President Macron put his feet under the desk in the Elysée Palace for the first time.
Buoyed by the Head of State's interest in the affair and fuelled by militant unions who do not shy away from intensely direct action such as attaching gas cannisters to the La Souterraine factory and threatening to explode them, together with blockades of their clients' factories, GM&S has occupied acres of news print for months.
This week saw yet another procession of high-ranking politicians enter the lions den, with French Economy Minister, Bruno Le Maire and Secretary of State, Benjamin Griveaux, visit GM&S to talk to employees about the proposed takeover by fellow-supplier, GMD and ahead of Monday's (24 July) hearing at the Tribunal de Commerce de Poitiers to rule on the company's future.
"The Ministers were able to visit production workshops at the invitation of factory staff," said an Economy Ministry statement. "This visit, which took place is the proof dialogue is the best solution for success in the negotiations.
"The blockade of Renault's Villeroy site in Yonne, in contrast, harms their chances of being successful. That's why the Ministers reiterated their appeal to union management so Renault can work normally at its factory.
"The State remains fully mobilised together with all the parties concerned; unions, staff, GMD, automakers and local politicians, so the takeover solution leads to and allows the continuation of guaranteed activity in La Souterraine."
PSA and Renault have dramatically upped their financial commitments to GM&S, offering to guarantee EUR50m (US$58m) of orders each for the next five years in order to avoid the component producer facing liquidation.
The French State will also contribute EUR5m to modernise the plant, with Renault committing to the same sum.