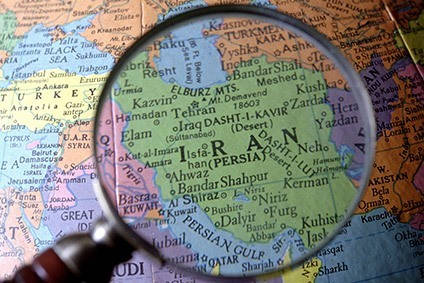 France says it will act to protect its businesses in Iran and has asked the US that sanctions against Tehran do not apply to its interests in the country.
President Donald Trump has decided to withdraw from the Vienna Agreement, signed by the United Nations as well as the P5+1 members of the Security Council; UK, France, China, US, Russia and Germany, which paved the way for the Joint Comprehensive Plan of Action (JCPoA) for sanctions to be lifted against Iran.
French headline companies such as PSA and Renault are now attempting to understand whether or not any sanctions would impact their businesses, while a raft of international suppliers and their generic associations try to make sense of the new environment.
"The Iranian nuclear agreement endorsed by the United Nations Security Council, remains in force," said a statement from France's Foreign Ministry (Quai d'Orsay). "France regrets the American withdrawal. It does not share it. As with all other parties, France will stay in the framework of the deal.
"We will continue, with our European partners, to put in place commitments regarding the lifting of sanctions, while Iran will continue to rigorously put in place its own obligations in the nuclear domain.
"France refuses the principle of extra-territorial sanctions. We ask the US that the return of American sanctions does not apply to French and European businesses which operate with Iran or invest there in the framework of the nuclear agreement. France will act to protect its businesses. We have established, with our European partners, contacts with Washington on this point."
French Foreign Minister, Jean-Yves Le Drian and Finance Minister, Bruno Le Maire, are due to meet 60 French businesses with operations in Iran in Paris today (15 May).
Later this evening, Le Drian will also meet his German and British counterparts in Brussels, as well as the European Union High Representative and Iranian Foreign Minister, Javad Zarif.