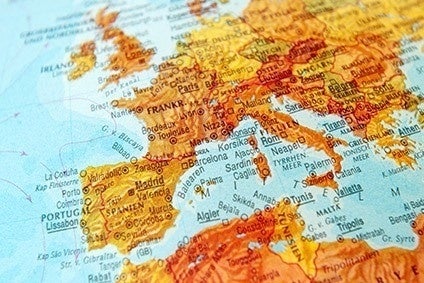 France is to outline measures later today (1 October) to tackle the fallout from the current Volkswagen diesel emissions scandal rocking Germany.
The country has taken a hard line since news of the 'discrepancies' in the US were discovered and which will potentially lead to 11m vehicles worldwide having to be refitted with correct software to limit emissions.
In particular, the French political push has come from Energy Minister, Ségolène Royal, who has taken a tough stance with Germany, even going so far as to label the situation as "fraud."
Royal said her department, following the revelations by the Federal American Agency for Environmental Protection (EPA) concerning polluting emissions, would start a thorough investigation.
"I have asked the EPA [US Environmental Protection Agency] to provide all pertinent information so as to understand the nature of the fraud and ways to detect it," she earlier.
German Chancellor, Angela Merkel is also demanding Volkswagen carry out an investigation with "absolute transparency" into the automaker's concession there had been discrepancies in its diesel emissions testing.
The Volkswagen scandal has shot straight into the top echelons of the Berlin government as the country scrambles to restore trust in its fabled 'Made in Germany' trust benchmark and as the fallout from the situation rumbles around the world.
Royal is to head a meeting this afternoon at the Linas-Montlhéry auto circuit, headquarters of UTAC (Union Technique de L'Automobile du Motocycle and du Cycle), part of the Commission established by the Energy Minister to address the emission scandal.
France says it will take 100 randomly-selected cars in its domestic market and put them through real-life pollution emissions testing before comparing the results with those carried out under laboratory conditions.
"They [random cars] will undergo polluting emissions tests in real road conditions, which will be compared to laboratory analysis," noted an Energy Ministry statement.
"The Minister has asked European Commissioners in charge of industry, climate and the environment align themselves in the shortest possible time with the EPA so a similar procedure can be put forward for the EU."