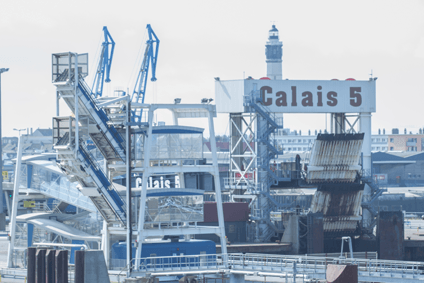 Britain's Road Haulage Association (RHA) is warning supply chain disruption is still widespread as the migrant crisis at the Port of Calais is now seeing a reported 7,000 refugees attempting to cross the English Channel.
The plight of Calais migrants desperate to reach the UK has been somewhat eclipsed by the far larger human turmoil engulfing Eastern and Central Europe as hundreds of thousands flee war in Syria and Middle East unrest, but is nonetheless still preoccupying the RHA.
"The crisis in Calais may have gone from the front pages but the issue has not gone away", said RHA chief executive Richard Burnet. "The threat to drivers and to international haulage services is once again on the increase.
"RHA members and staff have seen intimidation of drivers and attacks on vehicles first-hand. It is mostly focussed on the Channel Tunnel but has also affected the ferries using the Port. The continued intimidation is inflicting long-term damage on the road haulage sector in the UK with more and more drivers refusing to do the work.
"Smaller hauliers are finding it increasingly difficult to stay in the market as alternative routes are being block booked in advance by larger, regular users. The impact on these companies and their customers should be of real concern to the Department for Business, Innovation & Skills."
The issue is starting to make itself felt at political level on both sides of the Channel, with one commentator in France last week insisting the UK was effectively making Calais an extension of its border, while Eurotunnel says it has asked for compensation from Paris and London for extra security.
The operator maintains it has "over and above its own contractual obligations," invested in fences, lighting, cameras, infra-red detectors and human security to protect the terminal in Coquelles.
"Calais is now reported to have the largest police presence in France except for Paris and now the Mayor of Calais is also calling on the French to deploy the Army," added Burnet. "We proposed this almost six months ago and we welcome her support.
"Disruption to trade is still widespread. An RHA member had his vehicle's air lines cut by a frustrated migrant who was discovered to be 'axle riding.' The RHA constantly advises its members on truck security but the authorities are letting our members down very badly.
"Delays and damage are now becoming the norm and this represents a cost that the UK supply chain simply cannot accept. The UK may be 'open for business' but there are continuing problems getting through the front door.
"It is abundantly clear to the RHA and to our members the measures taken so far, while welcome, are inadequate and we need to understand what more can be done to protect our drivers, our international haulage businesses and the UK economy as a whole."