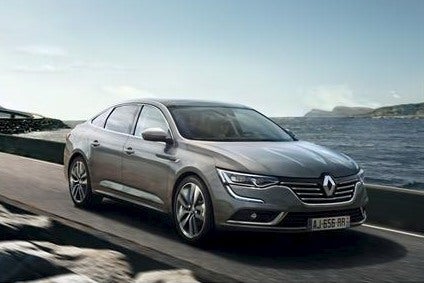 Renault has shown its new D-Segment model, the Talisman, which replaces the Laguna and goes on sale in European markets at the end of the year.
The company says the new model – in sedan and estate body styles – is "poised to play an active part in the renewal and upgrading of Renault 's high-end range". It will be manufactured at the firm's Douai plant in France, but there are no plans to make a right-hand drive version for the UK.
The new model will be presented at this year's Frankfurt Motor Show and will be available for sale in European markets – starting with France – at the end of the year.
Talisman replaces the slow-selling Laguna and Renault says it has focused on design, equipment and comfort to win market share for the Talisman, which is also slightly bigger than its predecessor. However, analysts note that the D-Segment in Europe has become extremely competitive and warn that Renault 's high-end ambitions could be difficult to realise at the low end of the executive car segment due to brand image.
One interesting aspect to the new car is its engineering underpinnings, which are part of a strategy for lower unit costs across the Renault -Nissan Alliance.
The Talisman uses the Renault -Nissan Alliance's Common Module Family (CMF) architecture. CMF consists of four variable modules – engine compartment, cockpit, front underbody and rear underbody. CMF is an engineering architecture based on the assembly of compatible Big Modules: engine bay, cockpit, front underbody, rear underbody and electrical/electronic architecture. Renault maintains that, "CMF is not a platform; it can involve several platforms. A platform is a horizontal segmentation; a CMF is a cross-sector concept".