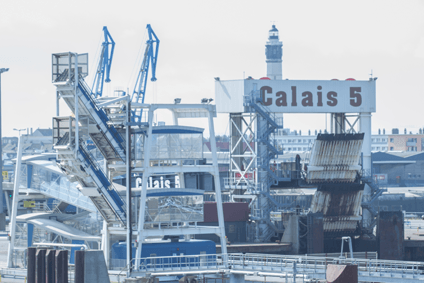 Potential French Presidential candidate, Xavier Bertrand has waded into the current Calais impasse threatening to seriously disrupt the UK automotive supply chain, with a call for a heads of government summit.
British haulage body, the Freight Transport Association estimates the UK is losing GBP750,000 (US$1.2m) per day as thousands of lorries are marooned on a stretch of motorway leading to the Port of Dover, while Toyota has already announced it has scaled back some planned overtime.
"Toyota's vehicle manufacturing plant at Burnaston is still operating, producing new Avensis and Auris models," noted a statement sent to just-auto. "There has been a small reduction in planned overtime.

"The engine manufacturing plant at Deeside is operating its machining, casting and assembly operations as normal, where it builds 1.6 and 1.8 VVTi petrol engines.

"TMUK continues to monitor the situation closely with our logistics partner."
The situation in Calais is fast approaching critical point as thousands of migrants attempt nightly to break through ever-tougher security cordons established by Eurotunnel and French police, while hauliers face the added burden of severe industrial action by striking ferry workers angry at a change of company ownership.
French and British politicians have engaged in an increasingly bitter war of words across the English Channel, with Bertrand, tipped by some to run for the Elysée Palace in 2017, now calling for a summit between David Cameron and Manuel Vals in a bid to ease supplier woes.
"There is the unbearable harassment of which Calais citizens are victims in their lives every day – these consequences are also economic," said Bertrand in a letter to Val's Prime Minister's residency at the Matignon in Paris.
"[There is ] The activity of our road haulers, with their safety threatened and penalised in their work by migrants trying to board [lorries] and [resulting] slowdown linked to controls.
"Letting this situation continue, it's not only the image of Calais which is spoiled, it is that of the whole of France. The UK – whose laws encourage the arrival of migrants – must undertake all its responsiblities – and that's not just pouring in some millions of extra Euros.
"We are demanding the organisation of a summit at the earliest opportunity, under your [Vals] co-presidency and the British Prime Minister, so permanent solutions can be found."
Toyota Motor Manufacturing UK Deputy managing director, Tony Walker recently told just-auto the dispute at Calais had formerly seen it stop production for a day and a half at the Desside engine plant, while there were some delays the Burnaston site.
"But it's a balance – the cost of holding inventory versus the risk or cost of disruption to supply," said Walker. "Holding inventory can also be quite complicated, because we are sequencing everything in manufacturing.
"Which bit of inventory do we hold? I can say it is something we are studying now."