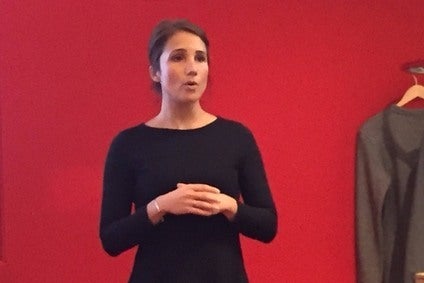 French supplier, Lectra, says its material cutting technology is a "key part" of the automotive value chain and cites exclusivity deals with major global Tier 1s as evidence of how its machinery is an integral facet of manufacturing.
Bordeaux-headquartered Lectra, with its focus on fabrics and leather for seating and air bags as well as car interiors, has 1,500 employees supplying cutting machinery to major Tier 1s worldwide, with Johnson Controls (JCI) a key customer.
Earlier this year, JCI reaffirmed its partnership with Lectra in an additional three-year contract, with the Tier 1 acquiring the French supplier's high ply fabric cutting equipment and related services.
"The cutting room is a key part of the value chain," said Lectra chief marketing officer, Celine Choussy at the supplier's Bordeaux base. "We speak the same language. JCI is one of our strategic customers and we have an exclusive agreement where they only get the equipment from Lectra,"
"We have been working together running different workshops [and] we have installed 190 Vector [machines] to cut worldwide. We are already thinking of the next step. Lectra is a good partner, it is not just a buzz word. They [JCI] work with our local teams to ensure there are no breakdowns – they cannot afford a breakdown or slowdown. What JCI has done in the cutting room, all other Tier 1 suppliers have followed.
"We solve 67% of problems without having a technician on site. Our objective is to have the least number of technicians travelling."
Lectra's partnership with JCI evolved when the T1 some years ago, used to cut for car seats with die presses, accelerating the need to automate and the start of a relationship with the French supplier.
Lectra says JCI is the world's largest complete automotive seating supplier, proving systems to OEMs worldwide. The company suppliers more than 50m cars every year from 220 plants across the globe.