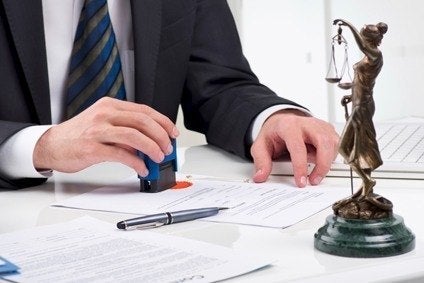 Renault has reacted bitterly to last night's (30 April) Annual General Meeting in Paris, which rejected the automaker's move to maintain 'one share, one vote' as a matter of principle.
The French State, through the auspices of the Agence des Participations de l'État (APE), dramatically upped its stake in the automaker from 15% to nearly 20%, but through France's adoption of the Loi Florange allowing shareholders of more than two years to have double votes, was able to quash Renault's move to stick to its single voice wish.
Paris maintains double voting rights encourage investors to keep hold of shares and increase the influence of stakeholders in the long term, while also pointing out such a device is already a reality in more than half of businesses on the French CAC 40 stock exchange.
"This move marks both the will of the State to defend its interests as shareholder, weighing in favour of a double vote in the management of Renault and the strategic nature it attaches to its capital stakeholding in this large industrial enterprise," said a statement from the Agence des Participations de l'État (APE).
Renault recently demanded the State revert to its former 15% holding, but the manufacturer's influential organised trade associations have widely welcomed formal adoption of the State intervention, coming on the eve of today's traditional union marches across France to mark Labour Day.
Despite Renault putting a brave face on yesterday's AGM, noting with a 72.5% quorum it was one of the best attended for years, it could not hide its irritation at what some may view as State interference in crushing resolution 12, urging the one share, one vote principle.
"If the State wasn't a shareholder, the resolution would have been adopted with more than 92% – the State had 32.6% of the votes today considering the quorum," said Renault in comments emailed to just-auto from Paris.
Despite the intervention, Renault received backing however, from its Alliance partner, Nissan, which echoed comments by the French automaker's board, urging CEO, Carlos Ghosn to ensure the balance between both shareholders was maintained at the next AGM or restored afterwards.
"During today's meeting of Nissan, the Board reviewed in detail the events of the last few weeks and unanimously decided to support the decisions made by the Board of directors of Renault at its meeting of April 16," added Renault in its comments to just-auto today.
Neither the French Finance Ministry nor the State Share Agency were immediately available for comment.