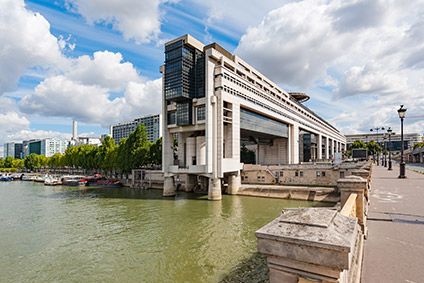 France's Finance Minister has presented four demands before he will green light any potential merger between Renault and Fiat Chrysler (FCA).
Renault's board met yesterday (28 May) in Paris to examine the 'friendly proposal' received from FCA regarding a potential 50:50 merger between the two manufacturers, but the move has attracted the interest of French Finance Minister, Bruno Le Maire as the State has a 15% interest in its domestic producer.
While not pouring cold water on the project entirely, Le Maire is describing the possible deal as "an engagement, not a marriage," and that Paris will not give in to any pressure surrounding the potential tie-up.
Speaking in France's Assemblée Nationale, Le Maire, whose comments were sent to just-auto from his Paris department, highlighted the importance of jobs and ensuring shareholder value, while insisting on four key guarantees.
"The first guarantee I am asking from Renault president, Jean-Dominique Senard, is there are no factory closures and industrial jobs are kept," said Le Maire. "Second guarantee is we have an alliance between Renault and Nissan which we want to strengthen – we said that to my Japanese counterpart last week.
"Third guarantee is that of governance, that national interests are well represented in any future governance of Renault and of this alliance. Fourth and last guarantee we are asking for is the [any] future large business – the day it is created – takes part in the electric battery project we launched with Germany to guarantee technological sovereignty concerning French, German and European batteries.
"I am obviously ready to receive all elected officials affected by this project ."
A possible hint as to the direction in which Le Maire and the French government may be moving with regards to any tie-up, may come however, with the Finance Minister's observations that electric, connected and autonomous vehicle research would cost "not millions, not billions, but dozens of billions of Euros."
Any merger with FCA could potentially see that colossal scale of investment become more of a reality, but even its possibility is already starting to spook some French union horses, which have urged "unanswered questions" be met before progress is made.
FCA says in its proposal the benefits from a proposed merger can flow without the need for plant shutdowns.