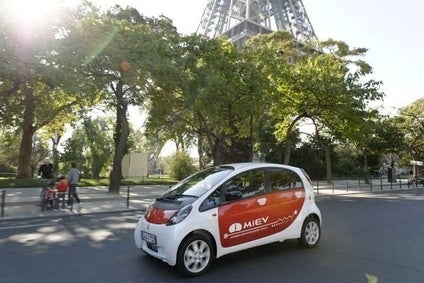 Northern French regional authorities say they will continue to offer State support to automotive companies in the region as the area maintains its position as one of the sector's most influential employers.
Addressing the recent Forum on European Automotive Industry in Lille (FEAL), politicians queued up to reaffirm what they believe is the pivotal role the State plays in the life of the automotive sector in France, with up to EUR25bn (US$28bn) on offer in the form of tax incentives.
"I would like to confirm State support and in all the support which can be given to your [automotive] activity," said Nord Pas de Calais Prefect, Jean-Francois Cordet.
"In this region, which is the leading region in France, we have 36,000 employees who are working in seven plants of manufacturers such as PSA, Renault, Toyota and more than 250 companies are sub-contractors and suppliers representing global companies and SMEs, who are very competitive.
"The State wants to give its support to the strengthening of the industry with specific schemes, most of which come under a national programme, which is the future investment programme. It is less known in Europe than it is in France
"This programme has objectives such as assembly initiatives and structuring the automotive industry. There is also support to the R&D project, especially road mobility and using fewer fossil energies."
Warming to his alternative mobility theme, Cordet highlighted how France was 'accelerating' the rate at which electric vehicle recharge points were being made available, with around 14,000 such stations in existence already, with a further 16,000 to be established within the next four years.
"All these schemes [are]…intended to reinforce the competitiveness of companies in the territory [France]," added Cordet. "It is EUR20bn of tax credits, EUR5bn of tax deduction for research activities.
"Sometimes you are doing this for budget savings – no it is not just budget savings. We want to reinforce the economy and it is in the idea of administrative simplification that these reforms are being carried out in France.
"There is a common will to participate in the economic development of the region as we do on the national scale. It [automotive] is the industry of the future. That is the collective will."
FEAL brought together automakers, suppliers and buyers in the northern city of Lille, with its theme, 'Factory for Future Mobility.'
The programme also included sessions on mobility, the factory of the future, tomorrow's vehicles and new materials.