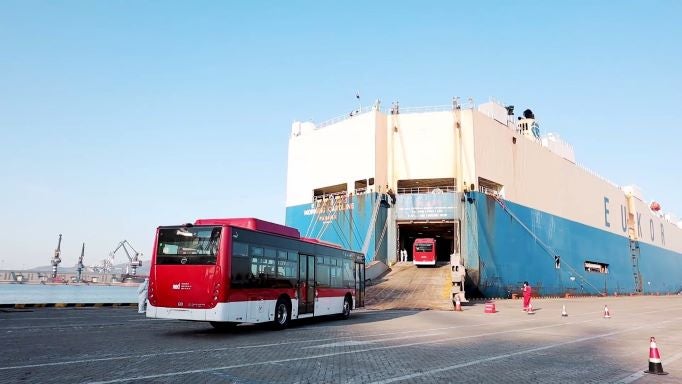 Foton has begun delivering to Chile 1,022 electric city buses worth RMB1.6 billion under a deal signed last May.
The buses are destined for Santiago's public transport system. The deal is the Chinese commercial vehicle maker's largest export order and followed an order for 1,000 electric buses from India in 2020.
Foton previously shipped 300 EV buses to Chile and the latest delivery will mean the brand now has the largest electric bus fleet in Latin America.
Chile first ordered 215 of the new energy buses in November, 2019, following up in 2021 with 138 more.
In January, 2021, Foton joined the Zero Emission Bus Rapid-Deployment Accelerator (ZEBRA), a project which was launched jointly by the International Council on Clean Transport (ICCT) and C40 Cities Network. This is spending $US1 billion to put over 3,000 electric city buses on roads in Brazil, Chile, Mexico and Columbia.
Chile aims to have its entire public transport network powered by electricity before 2040.
Foton EV city buses have also been sold to Egypt, Malta, New Zealand and Australia.
The company has also secured EU WVTA certification for its range of iBlue new energy trucks and vans operated in Germany, Singapore, Australia and Thailand.