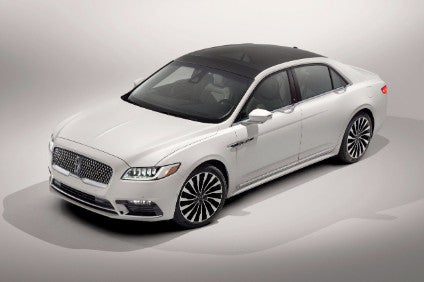 Luxury brand Lincoln is considering local production in China where parent company Ford already has joint venture assembly plants with Chinese automakers. The country is the top market for General Motors nameplate Buick and Cadillac is also assembled there.
Lincoln nearly tripled its China sales in the third quarter to 8,546 vehicles, the automaker told Reuters. Sales of the fully imported models are a long way behind German competitors and Cadillac. Local production, subject to a myriad of rules and regulations, and requiring joint venture factories, reduces the price of cars thanks to lower taxes.
Lincoln plans 65 dealers by the end of 2016, up from an original 60, with 80 slated for the end of 2017, Lincoln China president Amy Marentic told Reuters.
Marentic said the company would also open five to 10 smaller sales outlets in lower-tier Chinese cities.
The company was additionally 'studying' the possibility of local production.
"You're always looking for ways to optimise your business," Marentic said, declining to elaborate.
Lincoln China sales in the first nine months of 2016 rose 191% to around 21,000, Ford told Reuters.
In September alone, GM sold 12,500 Cadillacs, up 63% while YTD sales rose 35% to 77,000.
Lincoln will start selling a new Continental in the fourth quarter, the report added.