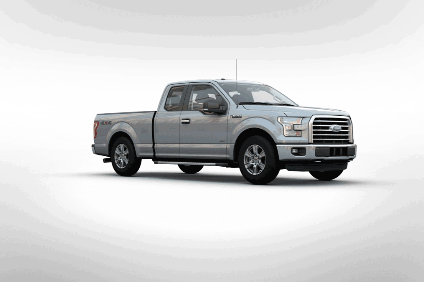 Ford, which makes part of its latest F-series pickup trucks out of aluminium said it recycles as much as 20m pounds of stamping scrap each month using the closed-loop system at its Dearborn Truck Plant, which builds the top-selling F-150 variants.
That, the automaker claims, is the equivalent of 30,000 bodies in the largest configuration – a SuperCrew body including doors, bonnet (hood), tailgate and 6.5-foot cargo box.
Opting for aluminium over steel in vehicle construction is the best way to reduce energy consumption and carbon emissions, according to Oak Ridge National Lab.
Recycled aluminium avoids 95% of the greenhouse gas emissions associated with primary aluminium production. It uses significantly less energy and water – a reason the F-150 leads the full-size truck pack in terms of lifetime carbon footprint, according to Automotive Science Group.
Weight savings from aluminium alloy helps each truck reduce its lifetime emissions compared to the previous steel-body version. Between 30% and 40% of a typical aluminium coil is turned into scrap in the stamping process. This is recycled into new metal for trucks using the closed-loop system.