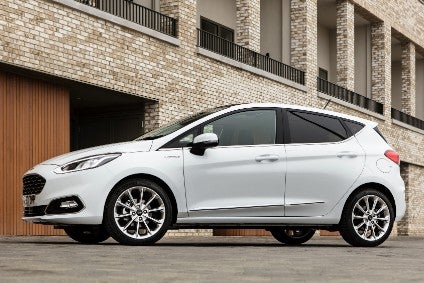 Ford has lost its long held position as the UK market's number one passenger vehicle brand. SMMT data for March show that during the first quarter, Volkswagen became the top selling marque.
As is the case with other big European markets, overall numbers are of course way down on the usual volume for March, so Ford could certainly fight back in the months ahead.
Following good performances in all three months, by the end of the first quarter, Volkswagen had delivered 45,095 cars compared to Ford's 43,835.
The Golf (14,587) is much of the reason for VW's success, the car ending Q1 not too far off the market's long-time number one vehicle, Ford's Fiesta (15,897). Nonetheless, the Focus is still strong, its total being 14,036 although the Golf was the number one vehicle in March.
Last month was an especially troubling one for the Ford brand, registrations being down by 53 per cent. The brand's volume (18,996) was not only easily bettered by VW (22,950) but the three other mass-premium German brands weren't too far off Ford's total: BMW (17,530, -42%), Mercedes (16,981, -49%) and Audi (16,424, -42%).
It also wasn't a great month for Vauxhall which continues to slide due to the loss of the Mokka X last year. In March, it managed only 12,743 sales, down 67 per cent. Conversely, MG had an extraordinary few weeks before all dealerships were told to shut, sales shooting up by 51 per cent to 2,736 vehicles. The brand is on a roll, its Q1 total of 5,454 even putting it ahead of Dacia (5,055).
Tesla did well in March too, the Model 3 placing ninth, with 4,718 sales, and unusually, a Land Rover was in the top ten. The Evoque somehow beat the likes of the BMW 3 Series and VW Polo to snatch tenth place with 4,399 deliveries.
Even with the crash in the British market, it was still the largest in Europe in March, as usually happens due to a new registration plate. The total number of vehicles sold was 254,684 compared to 215,119 for Germany.