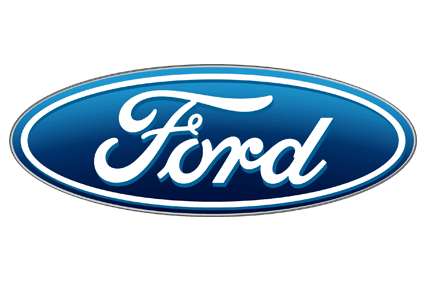 France's Finance Ministry claims Ford has agreed to pay EUR20m (US$23m) to 're-industrialise' its Blanquefort transmissions site near Bordeaux, which it intends to shutter with the loss of 850 jobs.
Bruno Le Maire has consistently criticised Ford for its decision, which echoes broader challenges facing the French diesel sector as it transitions from a purely fossil fuel basis to alternative propulsion.
The top politician also maintained Ford would pay a further US$165m for a social plan and depollution for the plant, although the American manufacturer declined to confirm this figure.
The Finance Minister recently said Belgian component producer, Punch Powerglide had made a new offer for Ford Acquitaine Industries (FAI), which could have secured around 400 of the 850 jobs, but the US company definitively dashed any hope of reprieve for the site where the average age of staff is 51.
"We have obtained financial commitments from Ford which are substantial," said Le Maire in a transcript sent to just-auto from his Paris office. "I said several weeks ago the best solution would have been to accept a takeover offer. Ford made another choice.
"On this basis, I said Ford would pay. The financial commitments made by Ford are substantial: EUR20m for re-industrilisation, EUR165m for the social plan and for depollution of the site. All these commitments are the object of a Letter of Intention which I will sign in the coming days with Ford management.
"That will allow us to see the future of the Ford site and the future of the Blanquefort site with confidence. There are projects which can made on the basis of these commitments which have been made by Ford."
Le Maire, along with French unions, Force Ouvrière (FO), CFE-CGC and Confédération Générale du Travail (CGT), have fought tooth and nail to save the plant, whose difficulties are just the latest in a long series of manufacturing challenges being faced by France
Ford confirmed to just-auto it had signed a Letter of Intention for Blanquefort, but the only financial detail is it has offered to hand across the land and building for a symbolic one Euro.
"We are working together with the French Government on a strong revitalisation plan to help reduce the impact in the local area," said the US manufacturer. "Ford has a long-standing history of engaging in its local communities and we have always supported these communities in a positive way.
"When Ford leaves the FAI site, we also want to do so in a fair and responsible manner. That is why we have offered a comprehensive social plan and have signed a Letter of Intent with the French Government offering revitalisation support significantly above the legal requirement.
"Ford has offered to transfer the land [depolluted to agreed standards] and building for EUR1. We will share more details about our revitalisation plan once finalised."