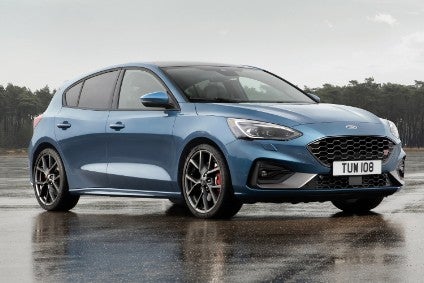 Ford has confirmed that it will cease making the Focus model in 2025, in a move that threatens the longer-term future of its Saarlouis, Germany, plant that only makes that model.
Ford said that its plant in Saarlouis will continue to produce the Ford Focus passenger car until then, while the company is also evaluating options for future site concepts.
In Europe, Ford has emphasised the future role for electrified models – which includes its Cologne plant in Germany being a hub for EV production. It will build a new SUV based on VW's MEB platform from 2023.
Ford also recently announced that its Valencia, Spain, plant would receive investment for making electric vehicles on a next-generation electric vehicle architecture.
Ford of Europe chief Stuart Rowley told media this week that there is no additional model planned for Saarlouis when Focus production ends and that the company is evaluating alternative options that could even include selling the plant to another automaker.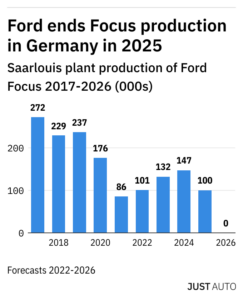 Analysts note that the C-segment hatchback Focus model used to sit in a segment that dominated the European car market. However, it has dramatically declined as crossovers and SUVs have surged in popularity over the past ten years. The forecast shift to electric over the next five years has made the case for investment in a replacement compact hatchback model with an ICE-based powertrain even less convincing for Ford management.