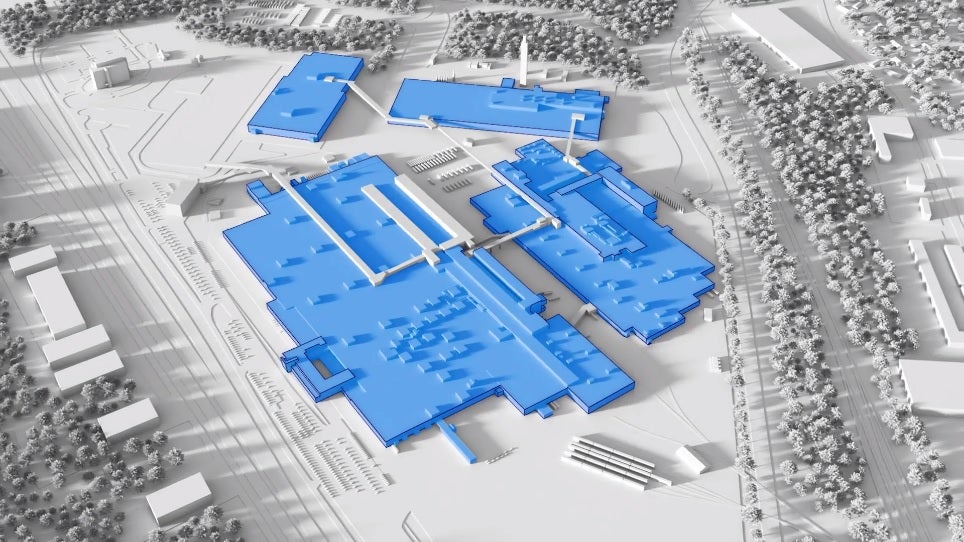 Ford is spending C$1.8bnn at its Oakville, Ontario assembly complex to convert it into a high volume hub for electric vehicle manufacturing in Canada.
The campus, to be renamed Oakville Electric Vehicle Complex, will begin to retool and modernise in the second quarter of 2024 to prepare for EV production.
This is the first time a full-line automaker has announced plans to produce passenger EVs in Canada for North America.
"Canada and the Oakville complex will play a vital role in our Ford+ transformation. It will be a modern, super efficient, vertically integrated site for battery and vehicle assembly," said Jim Farley, Ford president and CEO.
The investment allows the automaker to repurpose and transform existing buildings into a facility which employs Ford Canada's skilled and experienced workforce.
The automaker is taking a diverse approach to converting its industrial system to expand EV production both building new greenfield sites and also converting existing manufacturing sites in Oakville and Cologne, Germany.
The converted 487 acre Oakville site includes three body shops, one paint building plus one assembly building. The revamped campus will have a new 407,000 square foot battery plant which will use cells and arrays from BlueOval SK Battery Park under construction in Kentucky.
Oakville workers will take these components and assemble battery packs that will then be installed in vehicles assembled on site.