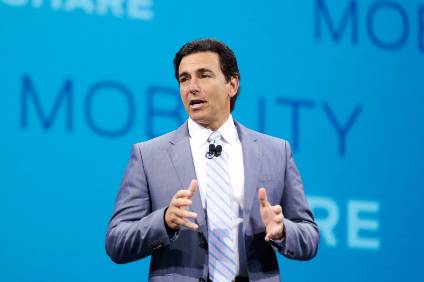 Ford is reportedly planning a new cost cutting drive that would reduce its global workforce by around 10%.
The Wall Street Journal reported that the new cost reduction plans – aimed at boosting profitability and reassuring investors – could become public later this week, citing people briefed on the plan.
The report also said that the cuts were part of Ford's USD3bn target for cost cuts this year.
Ford said in a statement that it was focused on its plans to "drive profitable growth".
The statement said: "We remain focused on the three strategic priorities that will create value and drive profitable growth, which include fortifying the profit pillars in our core business, transforming traditionally underperforming areas of our core business and investing aggressively, but prudently, in emerging opportunities. Reducing costs and becoming as lean and efficient as possible also remain part of that work. We have not announced any new people efficiency actions, nor do we comment on speculation."
Ford recently posted Q1 financial results that showed it remains highly profitable, but with profits down on last year (first quarter net profit was down USD0.9bn to USD1.6bn). Ford has previously warned that its profitability will be impacted by a drive to invest heavily in advanced new technologies such as electrification and autonomous drive. However, shareholders are reportedly unsettled by the profitability dip, a sluggish share price (Tesla market capitalisation now higher than Ford's) and bigger profits being posted at rival General Motors (first quarter net income up by 33.5% to USD2.6bn).
The company is also facing a US market that has topped out (the general level of incentives heading up) and China's car market could become much more difficult later this year as its economy slows.
Ford's global headcount is around 201,000. The company's share price on the NYSE is trading close to a 52-week low of around USD10.94, some 13% down on where it was just two months ago and 22% off its 52 week-high.