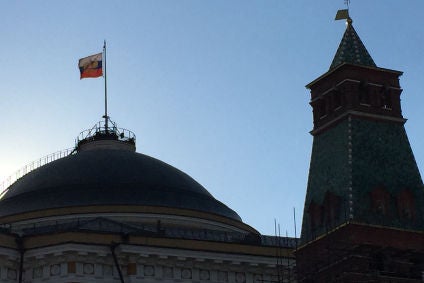 Ford Sollers says it has a deep understanding of the impact of localising component manufacture in Russia on ruble cost and foreign currency fluctuation.
Domestic suppliers in Russia have enjoyed somewhat of a bonus in recent years as intense external pressures on the Kremlin , partly stemming from international economic sanctions, but also from a plunging oil price and depreciating ruble, have made them more competitive.
However, these advantages may be slowly eroding as a strengthening ruble and oil price combine to make financial acumen ever more acute when it comes to using home-grown suppliers.
"When we localise, we do our own level of analysis with regard to the exchange rate," said Ford Sollers VP purchasing, Rob Harrison at the recent Russian Automotive Forum organised by Adam Smith Conferences in Moscow. "To understand how much is due to ruble cost and how much is in foreign currency.
"We have a very good understanding from the start [of] the level of exchange rate exposure – we go into [it] collectively with our eyes open. One of the key ways of eliminating the exchange rate variable is to get [a] deeper level of localisation – that is one of the reasons why we need to drive the level of deeper localisation whether that is steel specification [for example].
"We have to drive [the] level of sub-component and raw material availability locally to avoid exchange rate exposure."
The Ford Sollers VP purchasing added the competitiveness drive could also be helped by reducing the amount of imported components from Tier 2 to Tier N level (below T2), while logistics costs and exchange rate pressures increase the price burden.
Equally, importing "never makes sense" when an existing supply base is in Russia, avoiding the need to bring in parts only to put them into finished vehicles and re-export them.
"There are some global challenges we all face – some of the competitive pressures we see in every market," noted Harrison. "It is a heavily, heavily competitive marketplace in the industry.
"Here in Russia [however] we have other pressures. Localisation and the need to push localisation to gain compliance [for example]. We have had the economic concerns, whether that be in ruble or oil pricing, or political in terms of sanctions and the downturn in the overall industry and what that has meant in terms of capacity.
"Critical is not about what the challenges are – there will always be challenges. The question is how we deal with those challenges. What are we doing tactically, but also looking at emerging opportunities. Suppliers are key in terms of being able to face these challenges."
Sollers is one of 16 manufacturers to have taken advantage of support from the Russia Export Centre (REC), which has increased the amount of finance available to automakers using the Decree 905 mechanism for companies looking to conduct business abroad.
The Kremlin has enacted Decree 905 to encourage Russian manufacturers to search overseas for export opportunities, as the home market continues to present major sales challenges, with the 16 automakers taking advantage of the US$345m available for export initiatives last year.