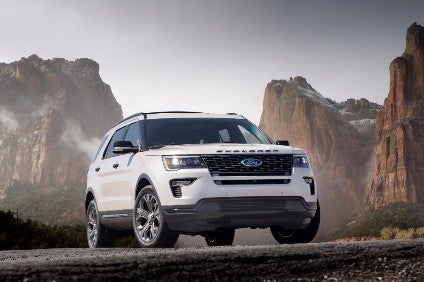 Ford said it sees the SUV segment growing further – accounting for more than 45% of the non-premium US retail auto industry in the next five to seven years.
The automaker said it was well-positioned for this growth, with plans to add five all-new SUVs to its lineup in North America by 2020.
Demographics are driving the anticipated trend, as more millennials and baby boomers favour the functionality and technology SUVs bring.
"In the 1990s, SUVs defined the unstoppable American spirit, and once again, we're seeing a utility boom take hold with a whole new generation of customers," said Mark LaNeve, Ford vice president, US marketing, sales and service. "Two sets of consumers – millennials and baby boomers – are driving this growth, and Ford will be ready with a full portfolio of SUVs to meet their needs."
Today, 35- to 44-year-olds buy more midsize and large SUVs than any other demographic – and even more millennials are expected to join this SUV-loving group as they age. Baby boomers – already buying nearly 30% of small SUVs – are expected to lean even more heavily into SUVs as they age, with the youngest in this group turning 53 years old this year.
Ford has announced an updated 2018 Explorer, on sale in autumn, with freshened front and rear styling, better technology and more choice.
The new Explorer offers an optional 4G embedded modem that includes a Wi-Fi hotspot and supports as many as 10 devices at once – up to 50 feet away from the vehicle.
It also features SYNC Connect, which allows owners to connect with the Explorer remotely using FordPass to start, lock, unlock and locate their vehicle from almost anywhere – while also allowing access to important vehicle diagnostic information.
Drivers can choose from five different series with three different engines.