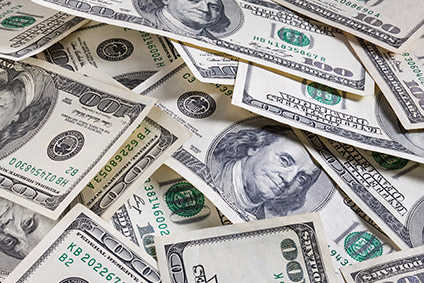 Ford has announced the extension of $15.5 billion in revolving credit lines, which it says now include key metrics (aligned to ESG – environmental, social and corporate governance) that further align the company's financing actions with commitment to operate a safe, sustainable and successful business.
Specifically, arrangement comprises extensions of three revolving credit lines: a five-year, $10.1 billion facility maturing in September 2026, along with a three-year, $3.4 billion facility and a three-year, $2.0 billion supplemental facility, both maturing in September 2024.
Ford maintains the facility renewals are distinguished by their inclusion of 'well-rounded' measures demonstrating how ESG initiatives are integrated throughout its business – including the 'electric-vehicle revolution'.
"Ford people recognize that what's good for the planet is good for business," said Dave Webb, the company's treasurer. "We're all accountable for creating a constantly safer and cleaner organization that sets an example for sustainability."
Sustainability-linked performance metrics reflecting Ford's actions and progress toward fighting climate change include:
Reducing greenhouse gas emissions from the company's manufacturing plants, in line with the Paris Climate Agreement's long-term temperature goal of limiting global warming and a 1.5-degrees Celsius path
Increasing the percentage of renewable electricity consumed in Ford's global manufacturing plants, en route to an aspirational goal of 100% by 2035, and
Lowering Ford of Europe's CO2 tailpipe emissions per passenger vehicle consistent with both the European Commission's comprehensive Greenhouse Gas Protocol standard – a "Scope 3" measure – and consistent with Ford's carbon neutrality goals.
Performance against defined annual targets for ESG performance could result in lower or higher costs of the facilities.
Also, starting with this year's extension, Ford is leading the corporate loan market's transition away from the LIBOR interbank rate by pricing its revolving credit facilities directly off of the daily SOFR interest rate for corporate borrowings. SOFR is the LIBOR replacement rate preferred by the Alternative Reference Rates Committee, or ARRC, a group of private-market participants convened by the Federal Reserve Board and Federal Reserve Bank of New York.
Ford partnered with Crédit Agricole Corporate and Investment Bank to lead development of the sustainability-linked facilities.
The facilities are supported by a globally diverse lender group composed of 60 banks, led by JPMorgan Chase Bank (JPKCZ), which served as the administrative agent and lead bookrunner. The relationship bank group was expanded to include Black-, Hispanic-, women- and military veteran-owned financial institutions, 'further highlighting Ford's commitment to diversity'.