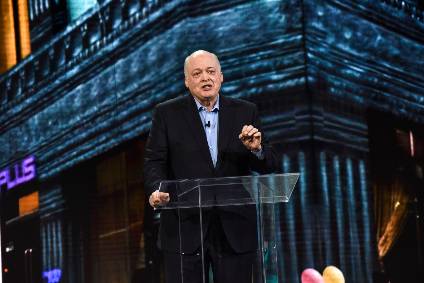 Ford has reported adjusted pre-tax profit in the fourth quarter of 2017 of USD1.7bn, some USD0.4bn – or almost 20% – down on the same period of 2016. The result was hit by higher commodity costs and unfavourable currency exchange rates. However, Ford reported buoyant Q4 revenues (up USD2.6bn to USD41.3bn) on strong sales of its F-150 and higher average transaction prices in North America.
Ford had already warned that its financial results are being hit by higher costs and that a lower profit can also be expected in 2018. Analysts have said that Ford is more exposed to certain material cost hikes – aluminium, especially – than other OEMs. Strong top lines and disappointing bottom lines will likely focus investor attention to the 'fitness' strategy of CEO Jim Hackett and Ford's variable performance in regions around the world.
In the fourth quarter, Ford in North America accounted for USD1.6bn of its overall USD1.7bn pre-tax profit. However, Ford 's NA profit was still down by USD0.3bn on the previous year, with Ford blaming warranty and commodity costs, as well as launch costs for the Navigator and Expedition models.
There was a Q4 loss of USD197m in South America, although that was an improvement based on higher demand and economic improvements in the region. Europe's Q4 pre-tax bottom line was disappointing – down 66% to USD56m (due to 'Brexit effects', higher warranty and commodity costs).
Ford said that lower fourth quarter pre-tax profit in Asia Pacific (down USD279m to just over breakeven at USD5m) was down to 'lower industry pricing and lower volume in China'.
The results for the year as a whole looked generally positive. Net income for the whole year was put at USD7.6bn, up 65% from the previous year, supporting a USD500m supplemental dividend – or USD0.13 a share. Full year revenues were up 3% to USD156.8bn. Ford said that average transaction prices in the US were up USD1,300 last year, almost twice the industry average. However, adjusted pre-tax profit was down USD1.9bn on 2016, at USD8.4bn.
Bob Shanks, Ford CFO, admitted that 2017 was a "challenging year". He told reporters that Ford has to be 'far fitter' than it is. That will likely lead to a renewed focus on Ford's cost base. Ford's share price has declined since last week's profit warning, with little rebound in investor sentiment evident so far today. Investors will also be wary of tougher market conditions ahead in the US marketplace in 2018.
Longer term, Ford CEO Jim Hackett stresses the strategic priorities that he has sought to instil since taking up his position last year. However, he also makes clear that 'operational fitness' is paramount this year.
"In 2017 we made tremendous progress in laying the foundation for our strategy — smart vehicles in a smart world — from accelerating our connected vehicles plans to expanding our AV and EV work," he said in a statement. But he also added: "As we move into 2018, we are intensely focused on improving the operational fitness of our business to deliver strong results while continuing to build toward our vision of the future."