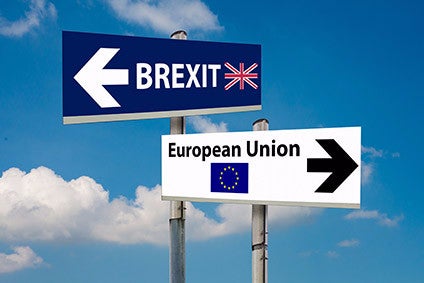 Ford is dismissing reports it could mull shutting UK plants following the decision by Britain to exit the European Union (EU)
Speculation surrounding Ford's future British policy has mounted after the June referendum showed a narrow majority to leave the Brussels club, although London has yet to trigger the so-called 'Article 50' clause setting in motion the formal departure process.
Any doubts the installation of Theresa May as Prime Minister – the former Home Secretary was billed as a 'reluctant remainer' by some – would stall the exit process were dispelled by her comments: "Brexit means Brexit" – but a jittery stock market has nonetheless seen a fall in Sterling create a sense of uncertainty.
However, as the market continues to readjust following the British plebiscite last month, Ford has moved swiftly to quash rumours it could review the future of its UK plants.
"We did not say today that we are considering closing plants in the UK," said Ford CFO, Bob Shanks in a statement sent to just-auto. "Ford of Europe just reported its best second quarter ever. What we said is we are committed to our full year guidance of delivering company pre-tax profit and operating margin equal to or better than the record results we achieved in 2015.
"We also said that we also are seeing risks build across the business and they are presenting a risk to us being able to achieve our guidance. As a result we have put in place profit improvement actions – in Europe and across our global operations – to mitigate the risks so we can achieve our plan."
Yesterday (28 July) Ford booked net income down US$190m to $2bn and an adjusted pre-tax profit off US$293m on sales up US$2.2bn to US$39.5bn in the second quarter of 2016.
The automaker wholesaled 1.7m vehicles worldwide, down 200,000. Automotive segment operating margin dipped 0.7% to 7.7%.
First-half net income rose 33% to US$4.4bn while adjusted pre-tax profit was up 35% to US$6.8bn on sales up 8%.