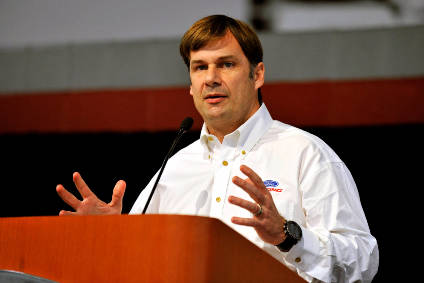 Ford has posted first quarter net income of $3.3 billion, its best Q1 since 2011, and record adjusted EBIT of $4.8 billion. However, the company also warned that semiconductor availability will get worse before it gets better and that output and sales will also be disrupted in the second half of this year.
The company now assumes that it will lose 10% of planned second half 2021 production and expects to lose about 1.1 million units of production this year due to the semiconductor shortage.
Q1 results were highly positive for Ford though. Ford said operating improvements around the globe, customer receptivity to new products, and the company's skilful management of the effects from a worldwide semiconductor shortage contributed to one of Ford's strongest operating performances in years.
"Our team is relentlessly executing our plan to turn around our automotive business so that we can create and deliver the high-value, always-on experience that our Ford and Lincoln customers deserve," said Jim Farley, Ford's president and CEO. "There's no question we're becoming a stronger, more resilient company."
Revenue jumped to $36.2 billion from $34.3 billion in the first quarter of 2020.
The strength of Ford's first quarter results was geographically broad-based, with automotive EBIT outside North America totalling $454 million, compared with a loss of $526 million last year.
Ford CFO John Lawler said semiconductor availability, which was exacerbated by a fire at a supplier plant in Japan in March [Renesas – ed], will get worse before it gets better. Currently, the company believes that the issue will bottom out during the second quarter, with improvement through the remainder of the year.
In the meantime, he said the company's attention is on managing the supply chain around the clock, every day, and enhancing execution in Ford's underlying business. As examples of the latter, he pointed to recent high-quality launches of the Mustang Mach-E SUV, the 2021 F-150 pickup and Bronco Sport SUV. First-quarter warranty costs improved by more than $400 million from a year ago.
Ford lowered the top end of its full-year guidance, with the semiconductor shortage costing an estimated $2.5 billion.
Lawler said Ford was among the first automakers to identify the potential for a 10% to 20% adverse effect on manufacturing volumes from increasing constraints on global semiconductor supplies entering 2021. In early February, the company said the risk had the potential to reduce Ford's full-year adjusted EBIT by $1 billion to $2.5 billion.
Ford has updated its 2021 outlook to account for expanded consequences from the semiconductor shortage.
Largely because of the additional effect of the Renesas fire, Ford now expects to lose about 50% of its planned second-quarter production, up from 17% in the first quarter – again, implying that Q2 will be the trough of the issue, it said.
Ford anticipates the flow of semiconductors from Renesas to resume by the end of the second quarter – but, like many others in the industry, that the broader global semiconductor shortage may not be fully resolved until 2022. The company now assumes that it will lose 10% of planned second-half 2021 production.
All told, Ford now expects to lose about 1.1 million units of production this year to the semiconductor shortage. Accordingly, the company anticipates full-year 2021 adjusted EBIT to be between $5.5 billion and $6.5 billion, including an adverse effect of about $2.5 billion from the semiconductor issue. Adjusted free cash flow for the full year is projected to be $500 million to $1.5 billion.