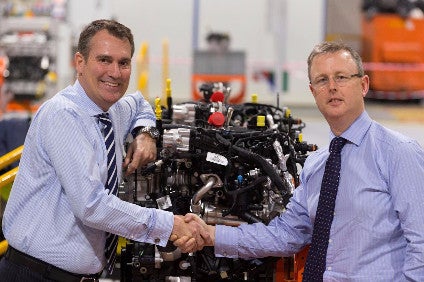 Paul Neighbour has been appointed Ford Dagenham engine plant manager, following the departure of Martin Everitt, who is now the automaker's director of powertrain manufacturing engineering for Europe, Middle East and Africa.
Neighbour was previously vice president of manufacturing for Getrag Ford Transmissions. He has been with Ford for 38 years and has held a number of senior positions within powertrain operations, including manufacturing engineering, production operations and quality leadership roles.
Neighbour has been at the forefront of key Dagenham-based engine programmes, including the planning and implementation of the V6 diesel engine line and the launch of the small capacity and commercial vehicle four-cylinder diesel engines.
The previous engine plant manager, Everitt, was appointed in May 2014 and has seen through to production the new, next generation, low-CO2 two-litre diesel engine which was designed and engineered at the plant and at Ford's technical centre in Dunton, Essex.
In 2015, combined production from the Ford's Bridgend (Wales) and Dagenham plants exceeded 1.6m engines. Significant new investments are being implemented at both facilities, including the new, next-generation diesel engine at Dagenham and new, fuel-efficient, high-tech petrol engines at Bridgend.