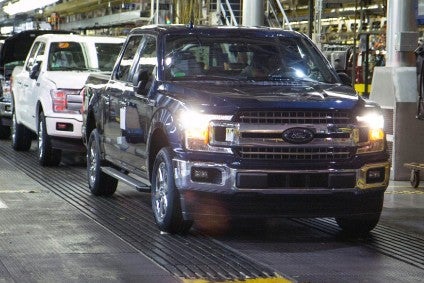 According to Ford Motor Company data, all 14 North American plants built zero Lincolns and a mere 26 Fords between them in April.
Of the total, 17 were pre-production examples of the Mustang Mach-E, the remaining nine being six Explorers (Chicago), and single examples of the Fusion (Hermosillo: Mexico), Stripped Chassis truck (Detroit Chassis Plant) and Transit (Kansas City SUV plant).
In February, the most recent month when all 13 plants plus Multimatic's factory in Ontario (Ford GT) were fully operational, 241,056 vehicles were manufactured in Canada, Mexico and the United States.
The factories which made no vehicles in April were:
Michigan Assembly
Flat Rock
Dearborn Truck (Michigan)
Claycomo/Kansas City Truck (Missouri)
Louisville/Kentucky Truck
Louisville Assembly (Kentucky)
OHAP/Avon Lake Ohio Assembly (Ohio)
Markham – Multimatic (Ontario)
Oakville (Ontario)
Cuautitan (Mexico)