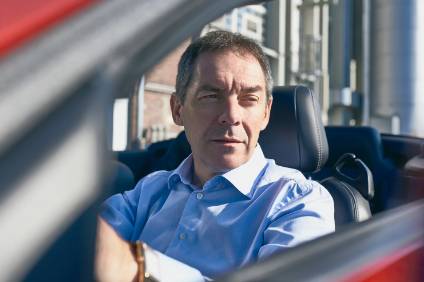 A report in The Times newspaper says that Ford has told UK prime minister Theresa May that it is stepping up preparations to move manufacturing activity out of Britain as the UK heads towards a 'no-deal' Brexit.
Ford told the prime minister during a private call with business leaders that it is preparing alternative sites abroad, The Times said.
A Ford spokesperson told just-auto this morning: "We have long urged the UK government and parliament to work together to avoid the country leaving the EU on a no-deal, hard Brexit basis on March 29. Such a situation would be catastrophic for the UK auto industry and Ford's manufacturing operations in the country. We will take whatever action is necessary to preserve the competitiveness of our European business."
Ford operates two engine plants in the UK – at Dagenham (Essex) and Bridgend (south Wales) – and said last month that it faces a bill of up to GBP1bn if the UK leaves the EU on March 29 without a deal that preserves as much as possible of existing frictionless and tariff-free trade arrangements between the UK and its EU trade bloc partners.
The Times report also said that another participant on the call with Mrs May said that other companies delivered the same warning as Ford.
"This isn't about contingencies any more – we are taking steps because of the uncertainty. It's real," the participant said during the call, according to the report.
Ford plants elsewhere in Europe would also be impacted if the UK crashes out of the EU without a deal that avoids a so-called 'cliff-edge' that would see new tariffs and border checks imposed on UK-EU trade under WTO rules. The top-selling Ford model in the UK is the Fiesta, which is made in Cologne.
Ford is also under pressure to turn its loss-making European operations around and has blamed adverse currency exchange rates – related to the UK's EU departure – for some of its European losses in recent years.
Late last year, Ford of Europe chief Steven Armstrong told just-auto that a 'hard Brexit is red line' for Ford and warned that the company would take 'whatever action is necessary to protect our business in the event of a hard Brexit'.
"If the UK is to remain competitive, any UK-EU trade deal must ensure guaranteed frictionless trade so that industry can plan for the longer term," he said.
A proposed UK withdrawal deal – already agreed between the UK government and EU – which includes a near two-year transition period during which a permanent trade agreement is negotiated, has so far failed to be ratified by the UK's parliament. Prime minister May is pushing for more EU concessions, but the EU is insisting the agreement is final and cannot be reopened for further negotiation. As time runs out, some political analysts say the pressure for UK lawmakers to agree the existing deal rises as the choice comes down to that or a no-deal 'hard Brexit' that could result in considerable negative economic fallout as new tariffs and rules disrupt trade and supply chains.
See also: Ford warns that 'hard Brexit is a red line'
UK car production and investment sink on Brexit fears