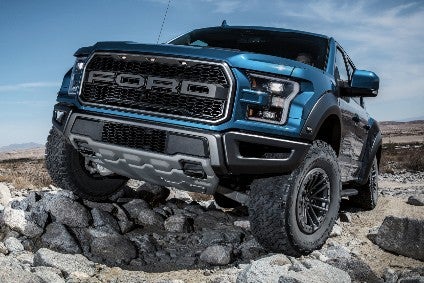 Ford Motor reportedly is idling production at two profitable truck plants that make its best-selling F-150 pickup as the global semiconductor shortage worsens.
Bloomberg said the truck plant in Dearborn, Michigan, will shut for two weeks starting 5 April, citing an emailed statement from the automaker. Ford will also cease production of the F-150 at its Kansas City plant next week. The company is canceling overtime shifts at both plants to the end of June.
Bloomberg noted F-Series trucks are Ford's biggest moneymakers and any lost production has a direct impact on profits. The company is in the midst of rolling out a redesigned F-150 and preparing to build a battery-powered model of the truck in Dearborn starting later this year.
CEO Jim Farley said last month that the chip shortage could cut Ford's 2021 adjusted profit by US$1bn to $2.5bn, the report added. The automaker said it would update that guidance when it reports first quarter results on 28 April.
Ford's SUV factory in Louisville, Kentucky, will be down the weeks of 12 and 19 April. A plant in Oakville, Ontario, that makes the Edge crossover utility, will be off for three weeks beginning 12 April.
The auto industry lost 1.3m vehicles of production to the chip shortage in the first quarter, Blomberg said, citing IHS Markit. And the hit to production could be just as big in the second quarter after semiconductor plants have been taken out by the winter storm that devastated Texas and a fire at a major chip manufacturing site in Japan owned by Renesas Electronics.