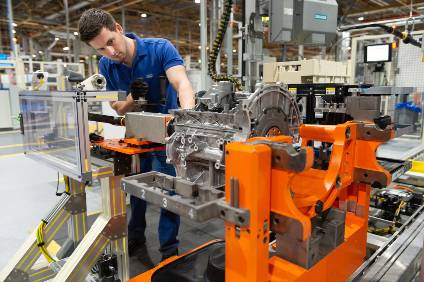 Ford was expected to announce plans on Thursday to close its engine plant in Bridgend, Wales, with 1,700 jobs under threat, Sky News reported.
The automaker has called a meeting with union leaders when an announcement on the future of the site in South Wales is set to be made.
Hundreds more people are employed in businesses that supply the plant, which has been manufacturing engines in Bridgend for 40 years, Sky noted.
A Unite union spokesman told Sky News: "Unite will be meeting Ford first thing [Thursday] morning and will comment further once the details of any announcement are known.
"Our priority is our members' jobs, the communities and livelihoods in the supply chain that Ford Bridgend supports."
Jeff Beck, regional organiser for the GMB union, told Sky the closure of the plant would "mean disaster for both our members in Bridgend and the community at large".
He added: "The ironic part is, in the week that Donald Trump is meeting the UK prime minister and talking up a special relationship and trade deal with the UK and the US, if the plant does close the new line is likely to be taken to Mexico by an American company."
Work for the plant has steadily dwindled since Jaguar Land Rover and Volvo, once owned by Ford, took engine design and manufacture in-house and export work – such as diesel V6 engines for Ford Australia – dried up after manufacturing ended there.
Union vows to fight job losses at Ford Bridgend engine plant