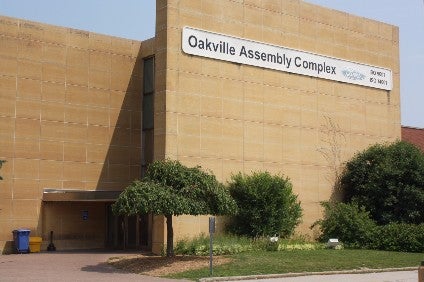 Ford, with financial help from provincial and federal governments, is expanding Canadian research and development presence with an additional C$500m spend.
It will add around 400 software and hardware engineers (300 in Canada) and plans to establish a new Ottawa Research and Engineering Centre. Rival General Motors has an engineering centre, with a connected car mandate, at Oshawa, east of Toronto.
Ford said the extra engineers "more than doubles" its mobile connectivity engineering team.
"[We] will accelerate the pace of innovation, expand services to leverage the potential of the connected vehicle ecosystem and extend connected vehicle technology leadership," the automaker said in a statement.
"Connectivity is the critical component to the future of mobility," said Raj Nair, global product development and chief technical officer for the automaker. "By more than doubling our connectivity talent and establishing a research centre, we can innovate faster and deliver more software and services."
The new Ottawa centre in Canada will focus on research and development across infotainment, in-vehicle modems, gateway modules, driver assist features and autonomous vehicles. Additional facilities will be located in Waterloo (home to the University of Waterloo Centre for Automotive Research with links to automakers) and Oakville, Ontario, as well as Cary, North Carolina and Sunrise, Florida.
This will be Ford's first centre focused on connectivity research and advanced technology in Canada, and it will its serve global connectivity needs.
The global connected car market will reach US$131bn by 2019, with an annual growth rate of 30%% per year, according to a Transparency Market Research study. Ford said it was "on the forefront of this market" with built-in modems offered across multiple vehicle lines and plans to equip 20m cars globally in the next five years.
Part of the R&D spend relates to research at Ford's Windsor (powertrain) and Oakville (vehicle assembly) operations where Ford will be increasing its sustainability and fuel efficiency research capacity. Advancing powertrain technologies, alternative fuels and lightweighting development at Windsor's Powertrain Engineering Research and Development Centre (PERDC), as well as furthering patented research focused on capturing industrial emissions and converting them to useable fuel at the Fumes-to-Fuel Research Development Centre in the Oakville Assembly Complex, will be supported.
Ontario and Canada are each providing Ford Canada with a conditional grant of up to C$102.4m, according to a statement from the province which claims that, over the past five years, it has produced more cars than any other state or province in North America, accounting for 15% of all production on the continent.
Canada's autoworkers union Unifor members last November ratified a four-year contract with Ford securing C$713m in investment, new product, more than 500 jobs, and wage improvements. The new contract included nvestment and engine product commitments.
In the past six months, Ford said, it had announced C$1.2bn in Canadian spending, including the agreed C$700m outlay on its manufacturing facilities. Windsor Operations was being transformed into "a world-class engine facility and adding an all-new global engine programme" while Oakville Assembly continues "to upgrade its facilities to support the production of one of Ford's most popular crossover utilities, the Edge, which is exported from Canada to more than 100 countries".
"Working together with Unifor we were able to create a compelling package that is enabling us to make a significant investment in the Windsor site," said Bruce Hettle, the automaker's manufacturing and labour affairs chief. "This project will bring the latest levels of powertrain manufacturing innovation and flexible technology to our Canadian operations."
The province statement said: "Ontario has been a longstanding and proactive partner to the automotive sector. It is also the first Canadian province to allow on-road testing of automated vehicles, which will help foster the development and commercialisation of disruptive technologies that will define the industry's future."
Vehicle assembly and auto parts production directly support more than 100,000 jobs in Ontario, with hundreds of thousands more spin-off jobs across the province.