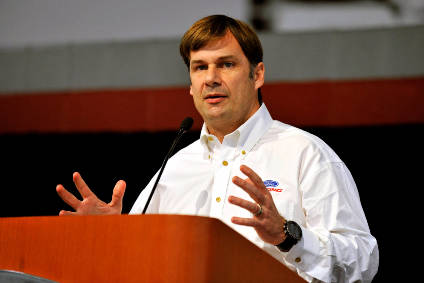 Ford in Europe is to offer employees a "voluntary separation program" as it looks to save around US$200m a year in administrative and selling costs.
The move is part of what the company describes as "accelerating its plan to deliver a vibrant and sustainably profitable business". Ford in Europe is targeting higher profit and pre-tax operating margin in 2016 and 6 to 8 percent operating margin in the longer term, it said.
"In the past three years, Ford of Europe has improved its business in all areas and moved from deep losses to a US$259m profit in 2015. This is a good first step," said Jim Farley, Ford executive vice president, Europe, Middle East and Africa. "We are absolutely committed to accelerating our transformation, taking the necessary actions to create a vibrant business that's solidly profitable in both good times and down cycles."
Farley also said that the aim is to create "a far more lean and efficient business" that can deliver healthy returns and earn future investment.
Ford also said that it will look for further efficiencies in its manufacturing operations across Europe, targeting annual manufacturing efficiencies of more than 7 percent and improved capacity utilisation. In addition, the company said it will refocus product strategy to add new vehicles and derivatives in segments with the highest growth and profit potential such as crossovers and SUVs.
Ford is also identifying new revenue streams through 'Ford Smart Mobility', including customer loyalty, multi-modal transport services, fleet services and ride services.'FordPass' – a platform that explores the relationship between automaker and consumer – is an initiative that Ford launched in Detroit last month. FordPass members can talk to a personal mobility assistant to help with travel arrangements, reserve and pay for advance parking, earn loyalty points, schedule service and more. FordPass launches in Europe later this year.
See also:
FordPass to be automaker's iTunes