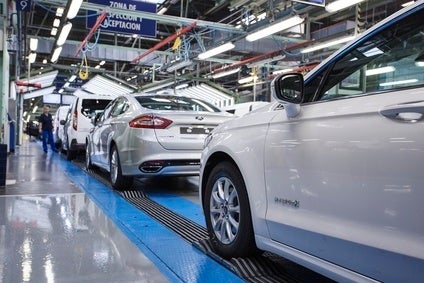 Ford said its first quarter sales of 125,000 units, down 18.8% year on year was due to semiconductor supply constraints and pandemic-related restrictions which continue.
The automaker claimed "better than industry performance in critical growth segments of luxury and commercial vehicles".
Lincoln sales rose 0.8% while Ford brand commercial vehicles "outperformed the overall commercial segment" with sales of 51,000 units.
Three new vehicles offered only in China were launched in March including a redesigned Mondeo sedan, Equator Sport SUV and new Lincoln Zephyr luxury sedan.
"Better than expected orders for these new vehicles have jump started momentum for growth in the quarters ahead," the automaker said in a statement.
The automaker strengthened its strategy of localisation in the first quarter with the inauguration of the Ford China Design Center in Shanghai.
Anning Chen, president and CEO, Ford China, said: "This batch of new vehicles launched in the first quarter exemplifies our 'Best of Ford, Best of China' commitment for growth, as early orders indicate our new products deliver on the preferences of Chinese customers."
Highlights
Lincoln achieved record Q1 sales of 19,400 units, up 0.8%.
Ford passenger vehicle sales fell 17.3% 176,700 units.
Ford and JMC brand commercial vehicle sales fell 27.1% to 51,000 units.