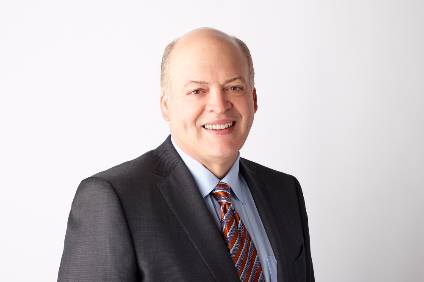 Amid ongoing speculation on the possible deepening of Ford's tie-up with Volkswagen Group, Ford CEO Jim Hackett has cautioned that expanding partnerships with VW is a 'delicate dance' given that they are major competitors.
However, in an interview with Reuters he said Ford is open to investment by automakers and others in its autonomous vehicle business, but warned of a 'delicate dance' in expanding partnerships with VW.
Reuters noted that Ford and VW have acknowledged they are in discussions and that the two are progressing a collaboration on future commercial vehicles. Those discussions with VW come as Ford comes under more scrutiny from investors as its bottom line is squeezed by slower sales in China, losses in regions such as South America, Asia-Pac and Europe. Investors want to see more detail on Ford's strategic direction, especially given the $11bn restructuring figure that Jim Hackett has set.
"Herbert [Diess] and I had a great discussion," about the CV business, Hackett told Reuters. Hackett then added that expanding collaboration to other areas, such as EVs would have to be done carefully, and pointed out that no broader deal has been agreed.
"We compete in a bunch of areas as well," he told Reuters.
Earlier this year Ford and VW signed an agreement to look into a strategic alliance centred on commercial vehicles. Historically, the two OEMs also had a commercial vehicles based JV operating in South America called 'Autolatina' which was dissolved in the 1990s.
In the interview with Reuters Hackett also acknowledged investor concerns, but said he wants to be sure that Ford has worked out how to redesign its business before cutting anything.
"Hacking off limbs of the organisation gets you nowhere," he told Reuters.