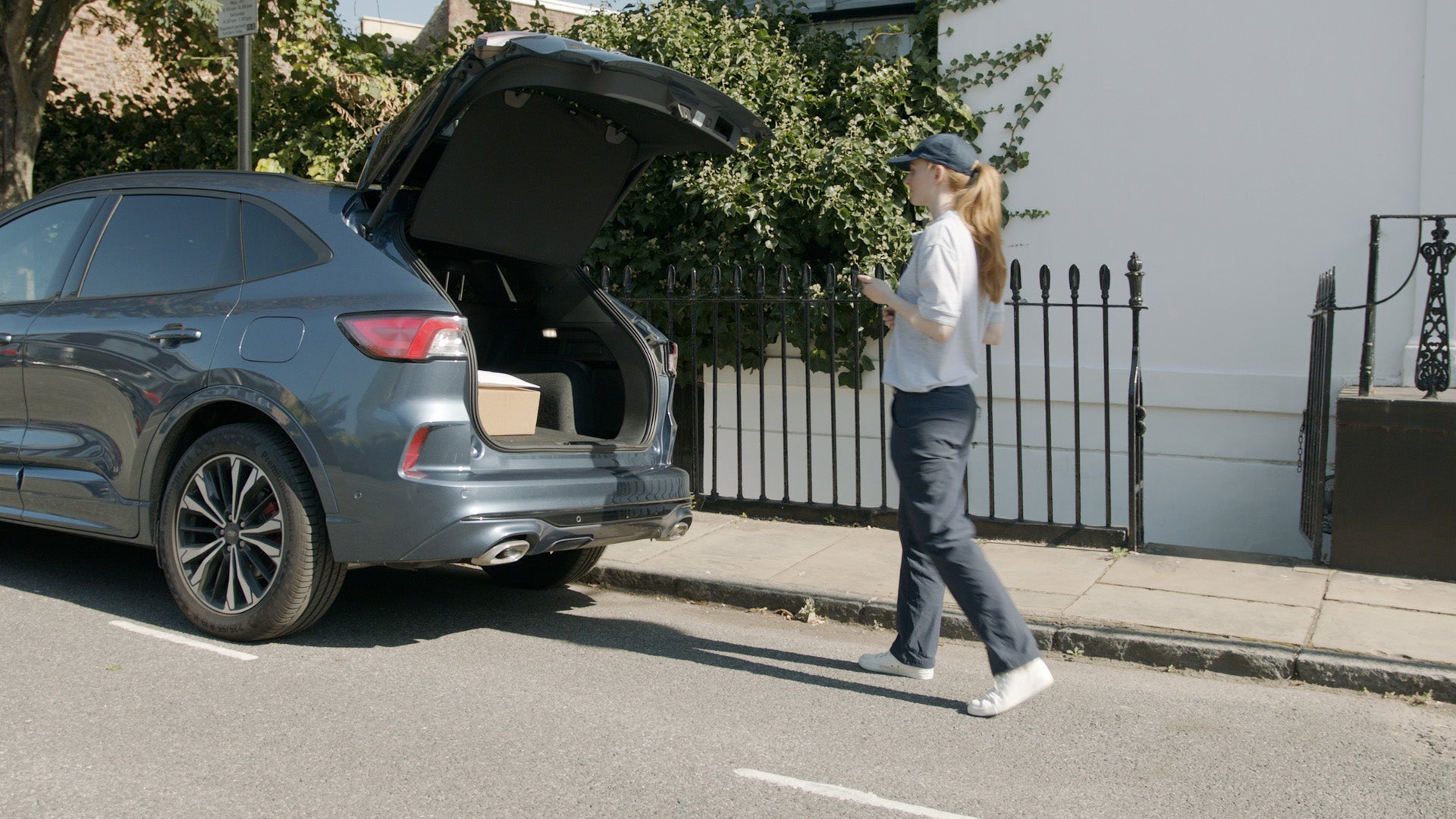 It's not an original idea (we vaguely recall Volvo doing something similar) but Ford launching a Secure Delivery to Vehicle pilot in parts of the UK which will enable parcels to be delivered directly to vehicles located at the owner's home address.
The project also speeds up deliveries by saving drivers from having to knock on doors, climb stairs or find a neighbour to take a parcel when the recipient is not home.
The delivery to vehicle option is offered to customers with FordPass, expanding the range of connected services already available via the app.
The option comes at no extra cost and ensures social distancing requirements are adhered to.
As the pilot expands, Ford and Hermes UK hope to increase the number of participants and broaden the project's scope, such as by offering returns from the vehicle and enabling vehicle deliveries at other locations such as the customer's work address.
When shopping with selected retailers, those taking part in the pilot will have delivery-to-vehicle as the standard option for delivery and provide details of its location. Customers will also be able to have a home delivery, if preferred.
Once the delivery driver is within 300 metres of their destination, the exact location of the customer's vehicle is displayed on the Hermes app. Within 50 metres, the driver scans the barcode on the customer's parcel to create a one time unlock token for the vehicle. This enables the driver to unlock the boot and deposit the package.
For added security, if the delivery driver fails to lock the vehicle after making the delivery, the vehicle locks automatically within a set time period.
Locating the vehicle and remote unlocking/locking is enabled through permissions granted by the recipient via the FordPass app. If the vehicle is not within 300 metres of the selected delivery to vehicle address, the parcel is delivered to the recipient's home address. This also applies to parcels that are too large to fit in the vehicle.
Ford and Hermes are also piloting smart new software that coordinates pedestrian couriers alongside traditional delivery vans to help make city parcel deliveries more timely and sustainable. They have also launched a new Self-Driving Vehicle Research Programme working with customers to better understand how autonomous vehicles could integrate into their businesses.