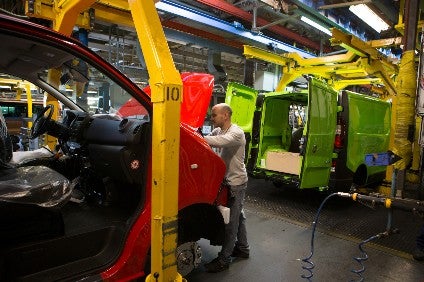 UK commercial vehicle (CV) manufacturing increased by 14.9% year on year in September 2018 to 8,281 units, according to the Society of Motor Manufactures and Traders (SMMT). Several large UK fleet orders boosted production.

While the number of CVs produced for export fell 13.5% last month, production for the domestic market more than compensated, rising by 1,679 units (62%), thanks to the fleet orders.
Year to date output fell 0.8% with manufacturing for the UK down 4.0%, and export demand up 1.2%, accounting for almost two-thirds of total output.

Mike Hawes, SMMT Chief Executive, said: "While it's positive to see an increase in production in September, specifically for the home market, CV manufacturing works to low volumes so a single large fleet order can heavily influence output figures. Overall, production continues to be driven by exports, with more than six in 10 commercial vehicles manufactured in the UK destined for overseas customers, the majority in the EU."
UK engine manufacturing declined 9.5% last month as UK demand fell by double digits.
Production for export drove demand, up 8.9% in the month and 14.6% year to date which is now over 2m units – around 60,000 up on the same period in 2017.
Hawes said: "Given September's drop in output from UK car plants, it's no surprise to see engine production follow suit. Preparation for tough new emissions tests, model changes and operational restructuring have all played a role, and the figures, which also show healthy exports growth, highlight our reliance on global demand for our advanced, low emission powertrains."