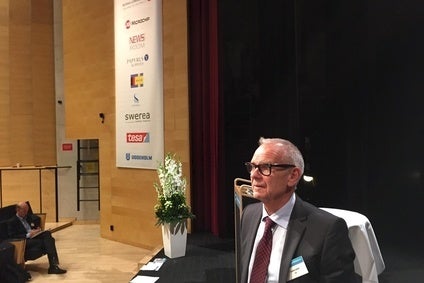 Scandinavian automotive supplier association, FKG is hailing this week's breakthrough talks concerning Iranian sanctions in Vienna as "great for Europe."
Iran has been on its knees economically for years as decades of Western suspicion surrounding its supposed nuclear weapons programme have translated into harsh penalties severely affecting the domestic auto sector.
But a conditional lifting of sanctions against Iran in exchange for a tough programme of nuclear energy inspection, could pave the way for European and American suppliers beating a path to Teheran's door, although there is bound to be considerable hostility from the US Congress.
"My first thought was, 'at last,'" FKG managing director, Fredrik Sidahl, who recently led a Scandinavian supplier delegation to Iran, told just-auto from Sweden. "They finally came in at the end for these two-year talks and it is great, great for Iran, great for industry and great for Europe.
"I can't see any disadvantages at all. I don't care about the political system as such because we have different systems anywhere in the world."
The FKG chief added he was sure political temperatures had been taken, for example in the US, to ensure the deal goes through, while President Barack Obama has dropped hints he may veto any eventual Congressional disapproval.
"So many years of negotiations, I am certain they have conducted bilateral talks with those who are having a vote," said Sidahl. "There is too much at stake. Although I understand there are some countries against this deal, particularly Israel and Saudi Arabia.
"It [Iran] is a great market for Swedish industry and a lot of industries [in the] component and car [sectors].
"Why is it good? Well, now they open the country, which means competition for Iranian companies will be much, much tougher. It is not only they can start selling and buying, it is also competition inside Iran for Western Europe products, for the car industry, for Euro VI etc."
Any deal however desirable, remains fraught with potential pitfalls and it may not only be hawkish Republicans in the US Congress, who harbour grave reservations about the viabilty of any future nuclear inspections regime for Iran.
Writing to President Rohani, the Iranian supreme leader, Ayatollah Khamenei expressed his concerns some of the P5+1 negotiating group; UK, France, Germany, Russia, China and the European Union, were not to be trusted.
"You are well aware that some of the six states participating in negotiations are not trustworthy at all," said Khamenei.
"Bringing negotiations to a conclusion was a milestone; the prepared text, however, needs careful scrutiny and must be directed into the defined legal process."