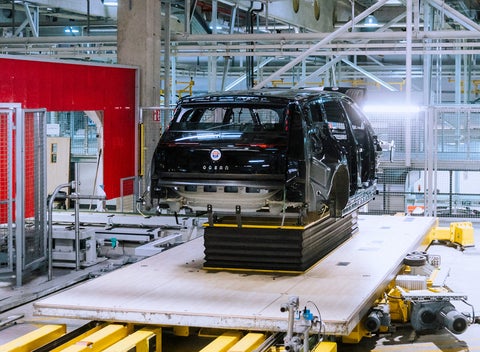 EV startup Fisker said in a statement Q4 2022 and full year 2022 operational results were "better than expectations" with full year spending of US$702m, below the expected $715m to $790m range.
It had a $736m cash balance at year end 2022, ahead of expectations, excluding approximately $28 million of VAT receivables delayed to 2023.
Reservations for its planned Ocean luxury EV had reached 65,000 units by 24 February, 2023.
"Homologation testing is progressing well; we anticipate completion in March, followed by the regulatory approval process. Consumer deliveries should commence shortly after certification is received," Fisker said.
So far it had built 56 vehicles including 15 for [Graz contract assembler Magna Steyr's] fleet, in use for data collection, improvements and validating additional features to be added later.
Suppliers have received 2023 forecasts and firm orders were placed for the components for the first 300 vehicles, and partial Q2 long lead components.
"This year we have continued to refine our vehicles, with a particular focus on software, as we prepare for deliveries," said CEO and chairman Henrik Fisker.
"We are the first startup to homologate two continents simultaneously. We have completed over 250 various tests and the teams are submitting these results continuously to regulatory authorities. The ability to initially sell the Ocean in the US and seven European launch markets is unprecedented and a major de-risking strategy that we implemented from the outset. This approach offers the opportunity to increase sales and shift vehicles to whichever market has the strongest growth," added Fisker.
The Q4 operations loss was $178.1m, including $2.2m of stock based compensation expense. Net loss was $170.1m or -$0.54 per share.
Fisker is maintaining its 2023 production target of up to 42,400 units, provided the supply chain as per forecast and homologation is received "in a timely manner".
It expects operating expenses and capital expenditures for full year 2023 to be within a range of $535m to $610m, a gross margin range of 8-12% and "potentially positive" EBITDA.