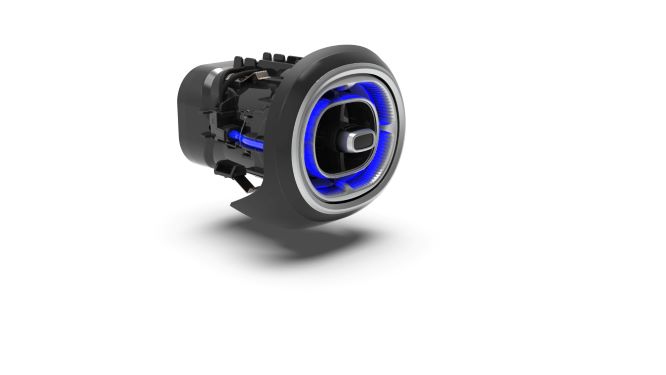 Fischer Automotive Systems announced it was supplying components for Daimler's updated C-Class.
The interior has Fischer's illuminated vents and cup holders.
The cockpit components are produced at two of the supplier's factories in Horb, Germany and Ivanovice na Hane, Czech Republic. Three different versions of the air vents are being produced, with the main version offering 64 different illumination options.
Sandwich injection moulding is used to ensure the lamellae in the air vents are able to withstand strong bending loads. The process involves injecting at least two plastics simultaneously during production.
A hot stamping process achieves a high-quality chrome look during which a stamping foil is applied to the components.