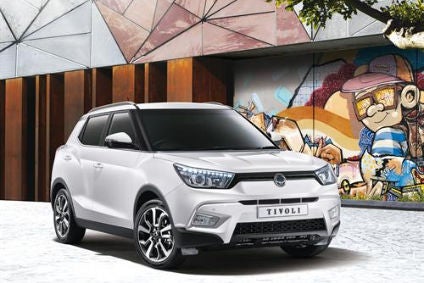 SsangYong Motor has generated a profit for the first half of CY2016, the first time the formerly bankrupt but now Mahindra-controlled automaker has been in black ink for nine years.
A regulatory filing on 29 July reveals a profit of KRW 27.4bn (US$24.4m) in the first half of the year. Sales came in at KRW 1.77 tr and net profit was KRW 20.4bn. The main reason for the turnaround is the ongoing success of the Tivoli/Tivolan in both South Korea and export markets. Deliveries of the compact SUV series surged by 51 percent compared to H1 2015, with the worldwide total hitting 74,577 vehicles.
"Ssangyong has achieved strong performance with the Tivoli brand models, the company's new growth engine," Choi Johng-shik, CEO of Ssangyong Motor said in a statement.
The next new model for the SUV, pick-up and luxury sedan specialist firm will be a facelifted version of the Korando Sports/Actyon Sports. This is due for release in the domestic market later in 2016.