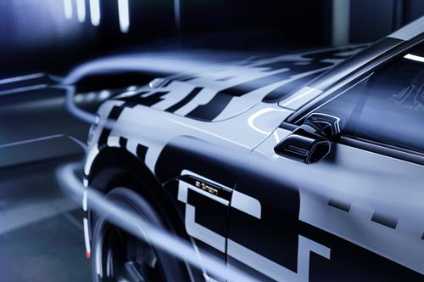 Spain-based supplier company Ficosa is ramping up investment in emerging advanced technologies for the automotive sector.
Ficosa says its new technological products are aimed at more assisted driving, autonomous cars, connected cars and e-mobility. A recent example of the company's advanced tech applications was in the Audi e-Tron's digital rear-view system, comprising cameras and screens instead of the conventional exterior mirrors. Ficosa maintains that project is a turning point in the technological transformation of the company and reaffirms its leadership in vision systems, marking a milestone in the automotive industry worldwide.
Ficosa's investment fund for high tech applications will be further bolstered with an additional EUR500m over the next four years. The company, which saw EUR1.28bn in revenue in 2017 and invested nearly 8% of its sales in R&D, expects revenue from technology systems to go from EUR100m to EUR800m over the next five years.
In late 2018, Ficosa reaffirmed its commitment to electro-mobility by inaugurating its new e-Mobility Hub, a centre in Spain for electric mobility. Located in Viladecavalls, it employs 120 engineers and is focused in the development of electromobility systems for hybrid and electric vehicles.
Ficosa CEO Javier Pujol highlights the company's evolution as it celebrates its 70th anniversary: "As part of our DNA, Ficosa's evolution has always been closely tied to the transformation of the automobile. Some years ago, we set our sights on technological products with high value added for the automobile and made a firm commitment to our transformation.
"The digital rear-view system and the new e-Mobility hub are clear examples that, once more in Ficosa's history, we have known how to anticipate and make the right decision. We've come a long way in the past 70 years, but the race towards the car of the future is frenetic, which is why we are stepping on the accelerator to push innovation in the company and stay at the front of the pack."
The history of Ficosa began in 1949 when Josep Pujol Sucarrats supported his son and current president of the company, José María Pujol, in founding a small workshop in Barcelona with José María Tarragó, called Pujol y Tarragó, which manufactured mechanical cables for the spare parts market. The company now has more than 10,500 employees in 19 countries in Europe, North and South America, Asia and Africa.
Over the past five years, Ficosa says it has bolstered its global presence with new plants in Jandira (Brazil), Shenyang (China), Cookeville (United States) and Rabat (Morocco). The Morocco plant was the latest centre to be inaugurated, last year, and the company's first in Africa. The company has recently reinforced its presence in Portugal with new facilities in Maia.
See also:
Ficosa supplies digital rear-view system to Audi e-tron