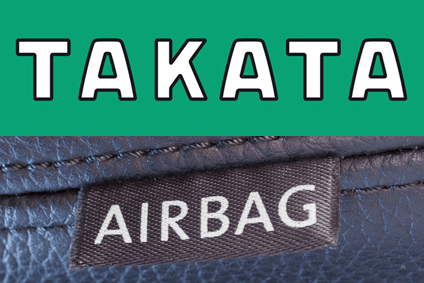 FCA US LLC will cease NAFTA market production of vehicles equipped with non desiccated ammonium nitrate Takata air bag inflators by next week while global production is expected to end by mid September, the automaker said this week.
"Most inflators used in FCA US vehicles employ alternate propellants. Others use desiccant enhanced ammonium nitrate. Neither is associated with any inflator ruptures of the kind attributed to certain non desiccated ammonium nitrate inflators," FCA said in a statement.
The 2016 Jeep Wrangler passenger side inflator is the final FCA US air bag component to migrate from a non desiccated ammonium nitrate design. The company said it was "unaware of any failures involving this inflator".
Tests also were performed on nearly 6,300 older versions of the component, many of which were subject to potentially problematic environmental conditions. All performed as intended.
Unsold vehicles equipped with older types of inflator would be identified for customers, FCA said, adding those customers also would be advised the vehicles would be recalled in the future. They are not currently subject to recall.
The National Highway Traffic Safety Administration has specified a recall schedule for vehicles equipped with these inflators. The schedule, known as the Coordinated Remedy Program, adheres to the findings of an investigation by industry, government and third party experts.
The investigation determined non desiccated ammonium nitrate may degrade after several years of exposure to high absolute humidity. Such degradation may cause inflators to deploy with excessive force.
The Coordinated Remedy Program "ensures the inflators will be recalled and replaced before they become dangerous, giving vehicle owners sufficient time to have them replaced before they pose a danger to vehicle occupants."