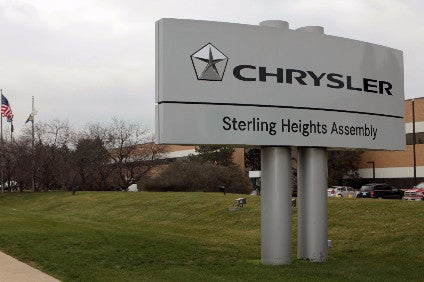 FCA US said it would spend US$1.48bn at its Sterling Heights Assembly Plant in Michigan to retool for the redesigned Ram 1500 pickup truck "and support the future growth of the Ram brand".
Production of the Chrysler 200 would end in December 2016 in order to begin the "transformation of the plant".
Future plans for Warren Truck Assembly, also in Michigan and which currently builds the Ram 1500, will be announced later.
This plan is subject to formal approval of incentives by state and local entities.
Earlier this month, FCA said it would spend $1bn on its Toledo, Ohio, and Belvidere, Illinois assembly plants to support future growth of Jeep.
Belvidere would receive US$350m to produce the Cherokee, which will move from Toledo, Ohio, in 2017. Approximately 300 new jobs will be created. Production of the Dodge Dart and the Jeep Compass/Jeep Patriot will end in September 2016 and December 2016.
The company will also spend $700m in Toledo to retool the North plant to produce the next Wrangler. Approximately 700 new jobs will be added. An announcement regarding the future of the south plant will be made later.
Since 2009, the automaker has announced spending of $8.3bn and added over 25,000 people in its US operations.