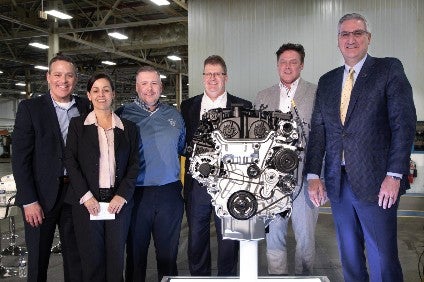 Fiat Chrysler Automobiles (FCA) is spending US$400m to revive a closed transmission plant in Kokomo, Indiana.
This time around, the factory will build the GMET4 engine, the automaker's two litre Global Medium Engine inline four-cylinder turbo available in the Jeep Wrangler and Cherokee.
FCA said the investment would "retain" 1,000 jobs and add about 200, bringing its total employment in the state to 8,300.
The factory will be renamed Kokomo Engine Plant.
FCA said new technology could be applied to this engine, "making it relevant for the future.
"It will play an important role in our plans to offer electric engine options across 30 nameplates that FCA will bring to markets around the world by 2022."
The new factory will be the source of all US production for the engine currently built in Termoli, Italy.
Production is expected to begin in Q2 2021.
FCA built transmissions in Indiana for about 80 years, turning out 90m since record keeping began in 1974.
Since 2009, the automaker spent $2bn at its four area plants to produce eight- and nine-speed transmissions.
This will be the first time FCA has built engines in Indiana.
Indiana Transmission Plant II (ITPII) began in 2002 and launched production of five-speed transmissions in November 2003. The plant also produced components for eight-speed transmissions.
ITPII built its last five-speed transmission in August 2018 and was shuttered in autumn 2019.
FCA currently operates three transmission plants and one casting plant in Indiana.
Transmissions include four-, six-, eight- and nine-speed units as well as the SiEVT transmission for the Chrysler Pacifica plug-in hybrid electric minivan, built at the Windsor Assembly Plant in Ontario, Canada.
The casting plant produces aluminium parts for automotive components, transmission and transaxle cases, and engine block castings.