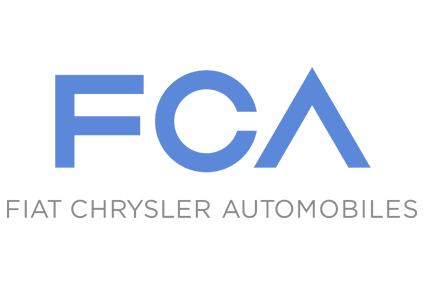 Fiat-Chrysler (FCA) is working with the Italian government to secure an EUR6.3bn state-backed loan guarantee aimed at helping its Italian supply network's liquidity and supporting the restart of vehicle production at FCA's Italian manufacturing facilities.
FCA says it is working on the activation of a credit facility, provided under the recent Italian Liquidity Decree, to further support the automotive sector in Italy. It has initiated a process with the Italian government to obtain a guarantee in support of a credit facility designed to help the automotive chain in Italy, comprising approximately 10,000 small and medium size businesses.
It also says it is in a dialogue with the first banking group in Italy, Intesa Sanpaolo.
Specifically, FCA confirmed over the weekend that it is in talks with the Italian ministries (the Ministry of Economy and Finance – MEF, and the Ministry of Economic Development – MISE) to obtain a guarantee from SACE, Italy's Export Credit Agency (part of the Italian State's Cassa Depositi e Prestiti S.p.A. group), under the recently enacted Liquidity Decree ("Decreto Liquidità").
Discussions have been initiated with Intesa Sanpaolo, Italy's largest banking group, in relation to a 3-year credit facility dedicated exclusively to financing FCA's activities in Italy and intended to provide further support to some 10,000 small and medium enterprises in the automotive supply chain in Italy following the reopening of the company's Italian plants beginning at the end of April.
Under what FCA describes as an 'innovative mechanism, initially applicable to the automotive supply chain', all disbursements from the credit facility will be managed through dedicated accounts established with Intesa Sanpaolo for the 'sole purpose of providing operational support for payments to Italian suppliers to support their liquidity and, at the same, supporting the restart of production and investment at Italian plants'.
Under the Italian government's Liquidity Decree, the total amount of the credit facility may be equivalent to 25% of the consolidated turnover of FCA's industrial entities in Italy, or up to EUR6.3bn.
A potential hiccup in the FCA application is that the company is formally registered abroad – in the Netherlands – but reports say Italy's prime minister Giuseppe Conte has said that FCA is entitled to apply for the loan guarantee because of its big contribution to the Italian economy.
FCA says it is Italy's largest industrial group, directly employing 55,000 people at its 16 plants and 26 dedicated R&D sites. In addition, over 200,000 further jobs at 5,500 highly-specialised Italian suppliers are directly linked to the successful continuity of the company's operations, it is claimed. A further 120,000 jobs at 12,000 enterprises of all sizes in the distribution and services sectors also support the Italian automotive industry. In addition, 40% of the EUR50bn in annual revenues generated by the Italian automotive components sector is driven by supply to FCA, the company says.