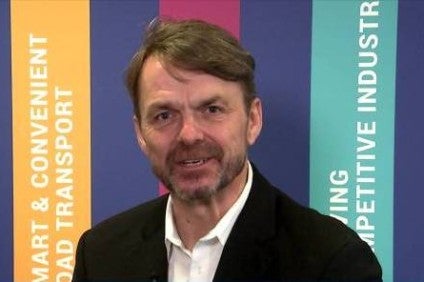 Strong sales for trucks in North America helped Fiat-Chrysler (FCA) to post record financial results for the third quarter, including adjusted EBIT up 16% on last year to EUR2.3bn.
Net profit for the third quarter was EUR1.2bn while adjusted net profit was EUR1.5bn. Revenues were up 6% on last year at EUR25.8bn.
In North America, continued strong consumer demand for Ram and Jeep vehicles, coupled with a 'disciplined approach on incentives and operational costs', generated a record Adjusted EBIT of EUR2.5bn and 13.8% margin.
EMEA posted market share gains in the EU27 + EFTA + UK for both passenger cars and LCVs and pricing began to improve. In addition, shipments to dealers began for the new full electric Fiat 500 and plug-in hybrid versions of the Jeep Renegade and Compass.
However, worldwide combined Q3 shipments of just over 1m units were down 3% on last year.
CEO Michael Manley said the record performance was driven by North America.
"Our record results were driven by our team's tremendous performance in North America," he said. "During the quarter, we unveiled 'white-space' products across many brands; launched the next chapter for our storied Maserati brand; confirmed our market leadership in Latin America; and continued the rapid pace of our global investments in electrification. Once again, our team has proven its extraordinary resilience and creativity, and, as we close in on the merger to create Stellantis, we are stronger and more focused than ever on our mission to deliver great value for all our stakeholders."