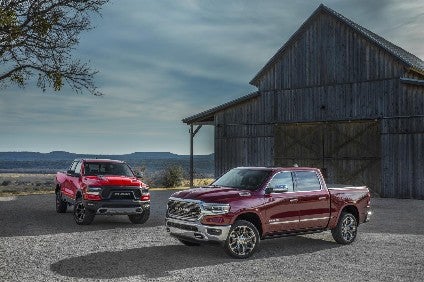 September light vehicle sales came through mostly as expected though the decline was not as great as had been predicted.
Total US deliveries came in at 1.44m, down 5.5%, besting expectations of a 7%-plus shortfall. Since there were just 25 selling days last month, compared to September 2017's 26 days, the daily sales rate was off by just 1.7%.
The seasonally adjusted annualised rate (SAAR) was a very robust 17.54m cars and light trucks. That's well short of the 18.16m reading from a year ago but up from August 2018's 16.7m.
Rising interest rates were a big factor in the slowing turnover volume. Rates for new vehicle financing in September were about 1% higher than they were a year ago. Estimated average transaction prices rose, as well, as did the estimated average down payment. As interest rates are forecast to increase again this year and on into 2019, it is expected they will continue to impact new vehicle purchases. The healthy supply of late model, low mileage, off lease vehicles will also provide an increasing attraction for buyers.
With the addition of Tesla , the American automakers picked up about 0.7 percentage points of market share, claiming 45.3% of total sales. Though both Ford and General Motors reported double-digit deficits, Fiat Chrysler (FCA) and Tesla both beat their September 2017 figures by healthy margins. The Tesla Model 3 boosted company results by 17,300 units while strong Jeep and Ram brand deliveries provided a 14.7% boost to FCA's numbers.
FCA outsold Ford in September, dropping the Dearborn automaker into fourth place for the month. The secret to the shift was an 83.1% increase in FCA's fleet volume, which accounted for 89% of the company's growth in September. In fairness, FCA outperformed Ford in both total volume and retail volume.
Jeep brought home another record while Ram's September sales were the best in the brand's history. The Ram pickup outsold the Chevrolet Silverado while Jeep padded its formidable lead in the crossover/SUV segment.
Passenger cars were the Achilles' Heel for both Ford and GM but both posted significant shortfalls in light truck sales, as well. FCA is more insulated from the vagaries of the car market as it accounts for less than half the volume of its Detroit rivals.
Ford's eponymous brand reported an 11.5% drop as deliveries of the crucial F-series pickup dropped 8.8%. Sales of the F-Series make up 39.9% of the total brand results and the Ford brand claimed 95.8% of September's volume.
Chevrolet, which accounted for 69.8% of GM's total volume, missed its year ago numbers by 17.8% and all four GM brands were in the red.
With the exception of Subaru , the Japanese car companies all came up short last month, leading to a loss of 1.4 percentage points of market share. As was the case with Ford and GM, cars were the culprits at Honda, Nissan and Toyota . All three of the leading Japanese car companies have now fallen into the red in year-to-date (YTD) numbers.
Subaru, of course, continued its streak of year over year growth which now goes back seven years.
New crossovers helped results for the Korean brands, providing a slight improvement for Hyundai and trimming the deficit for KIA . The Koreans added 0.4 percentage points to their slice of the pie.
The European car companies picked up the remaining share surrendered by the Japanese in September, adding 0.3% to their share. Volvo reported the most improvement while BMW 's sales rose slightly. The languishing Mini brand continues to drag on BMW North America's results; BMW brand sales were up 1.3% thanks to a 42.9% surge in utility deliveries but only the Mini Countryman was able to best its year ago results.
Mercedes-Benz edged BMW by 261 vehicles to take the premium segment crown in September and maintains a razor thin, 361 unit lead after nine months of 2018.
Going into the final quarter of 2018, the outlook for US light vehicle sales doesn't seem to be all that bad. It won't be a record year but, as a group, the automakers are still ahead of where they were at the end of September 2017.
* indicates a sales record.
Note: Monthly sales figures for General Motors are estimates.
**Volkswagen Group figures include Audi , Bentley , Porsche and Volkswagen brands
Other includes estimated sales for Aston-Martin, Ferrari , Lamborghini, Lotus, McLaren and Rolls-Royce