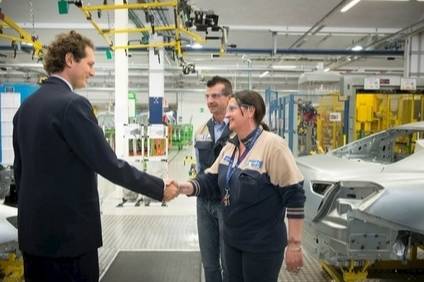 In a call with investors and analysts Exor NV – FCA's largest investor – has confirmed the timing for the proposed FCA-PSA merger for completion by early 2021 as initially announced.
FCA and Exor chairman John Elkann said the terms of the merger agreement were unchanged and that the rationale for the merger was 'stronger than ever' now that the COVID-19 pandemic adds to the list of challenges facing the automotive industry.
He also said that preparatory work for the merger was on schedule.
An EUR5.5bn special dividend for FCA shareholders as part of the merger has attracted some criticism in Italy because the company has also asked for an Italian government guarantee to a planned EUR6.3bn loan.
The planned merger will create the 3rd largest global car company by revenues and 4th largest by volume. The new company will be led by current PSA chief Carlos Tavares and a big part of the rationale behind the move is to have the greater scale and resources to be at the forefront of the long-run CASE megatrends that are impacting mobility and the transport industry.
Exor will be the new company's largest shareholder, with around 14% of the capital, with the Peugeot family the second largest shareholder.