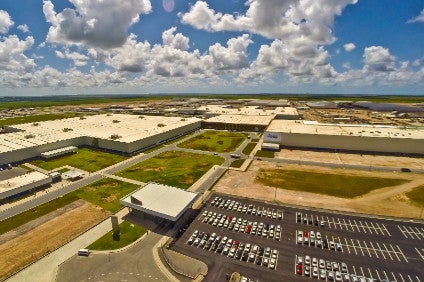 FCA Latin America has just opened its second development centre in Brazil in Recife, capital of the north-eastern state of Pernambuco, 70km/44miles from the group's newest manufacturing plant in Goiana, where Jeep and Fiat products are made.
This is the Italian-American group's fourth facility of its kind in the world: alongside Turin in Italy and Auburn Hills in the US, there is also one in Betim in Greater Belo Horizonte, capital of state of Minas Gerais, inaugurated in 2003.
There are ambitious plans for technical facilities in the Brazilian north-east, where Ford has most of its engineers in Camaçari, in the neighbouring state of Bahia.
In the FCA case there will be, in fact, be a four-unit complex in Pernambuco. This first one will be dedicated to powertrain control software and will employ 220 workers.
Total spend will amount to US$35m/BRL140m and 500 jobs will open up at the complex with average wages quite higher than shop floor workers'.
The second unit will be a design centre, the third a testing centre and the fourth a proving ground next to the Goiana plant. This complex will be able to develop a brand new vehicle from a 'blank sheet'.
The current supplier park and production facilities cover a built area of 530,000 sq m/633,874sq yd, or about 50% each. Until now, FCA has spent $1.25bn/BRL5bn in Pernambuco and 9,000 workers will have been hired once all three of the first vehicle models go into production.
On 15 February the new plant's second model will be launched, the Toro pick-up. Deliveries start in March and it will offer one tonne cargo capacity, matching medium-size pick-ups offered today in the Brazilian market by six automakers (Renault and Mercedes-Benz will join this group in the medium-term future).
The Jeep 551 project, replacement for the US-made Compass and Patriot, was due to commence production in the mid second half of this year but FCA CEO Sergio said recently that would be postponed. The CUV will nonetheless make its global debut at the Geneva show next March.