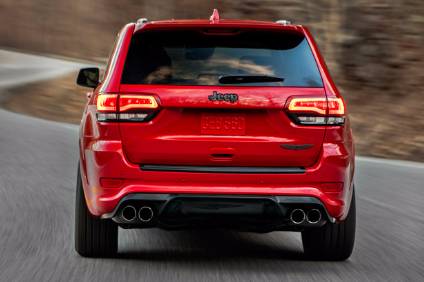 Fiat-Chrysler (FCA) has denied that it has been approached by Great Wall as rumours continue to swirl over Chinese OEMs interested in acquiring all or part of its automotive operations.
The company issued a statement that said 'in response to market rumours regarding a potential interest of Great Wall Motors in the Jeep brand, Fiat Chrysler Automobiles confirmed that it has not been approached by Great Wall Motors in connection with the Jeep brand or any other matter relating to its business.'
It also said that 'FCA is fully committed to its 2014-18 plan, having achieved each one of its targets to date and with only 6 quarters left to its completion.'
Reuters reported earlier on Monday (August 21) that a Great Wall Motor official said the company was interested in bidding for FCA, apparently confirming reports that the Chinese OEM is pursuing all or part of the company, whose brands include Jeep and Ram. The Jeep brand could be particularly attractive to an SUV specialist such as Great Wall in terms of furthering its global ambitions and technology transfers.
Great Wall is China's biggest SUV maker.
However, analysts have noted that FCA or the Jeep brand would come with a big price tag – in excess of US$20bn – and would present a considerable financial hurdle.
Last week, rumours circulated that Geely was interested in purchasing some or all of FCA.